Runaways To Begin Filming In March 2011 In Los Angeles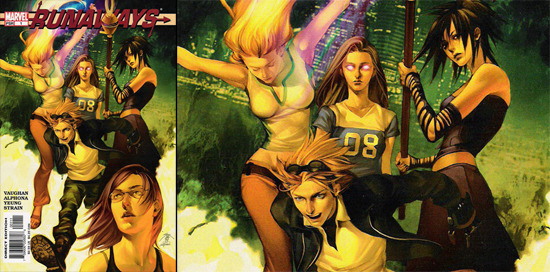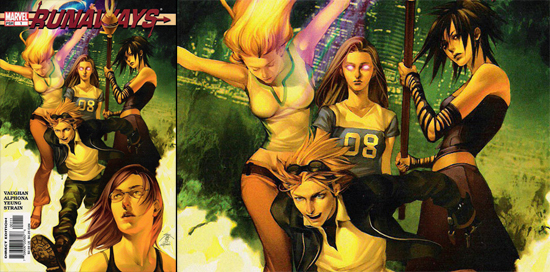 Production Weekly is now reporting that Marvel Studios will begin production on the big screen adaptation to Brian K Vaughan's Runaways in March 2011, with production scheduled until the end of Summer 2011. The film will be shot in Los Angeles and is being produced under the fake production title "Small Faces", a reference to the 1960's-1970's English rock n roll band which had a song titled Runaways. Randi Hiller Casting and Sarah Finn Casting are currently searching for the boys and girls who will be cast in the big screen movie.
A few months back it was reported that British screenwriter Drew Pearce was hired to write the adaptation, with Nick and Norah's Infinite Playlist helmer Peter Sollett signed to helm the project.
Previously:
Runaways follows a group of teenagers discover that their parents are an organized group of super villains called The Pride. On the run from their homes, the group bands together and begin a journey of discovery, both of their parents' origins and of their own inherited powers.
Vaughn, best known for the critically acclaimed Y: The Last Man Series (which at one point was in development with DJ Caruso and possibly starring Shia LaBeouf) and as a writer/co-producer on the middle seasons of Lost, created Runaways in 2002 with Adrian Alphona. Vaughan had originally been hired to pen the adaptation in 2008.
Unlike most other books in the Marvel universe, the individual Runaways story arcs are collected in small, manga-sized trade paperbacks. In 2006, the series won the Harvey Award for best continuing/limited series. Geek god Joss Whedon, a vocal fan of the book, took over the series after Vaughan and Alphona left at issue #24 of the title's second volume.
Pearce created the UK superhero comedy television series No Heroics, which was nominated for Best New British TV Comedy of 2008 at the British Comedy Awards. The series focuses on "the love lives and day-to-day trials" of a group of friends who just happen to be off-duty superheroes, hanging out in bar for superheros where superpowers are not allowed. You can watch a trailer for the series below: