Tentpole Directors: Darren Aronofsky For Wolverine 2? Schedules Could Keep Robert Rodriguez Away From Deadpool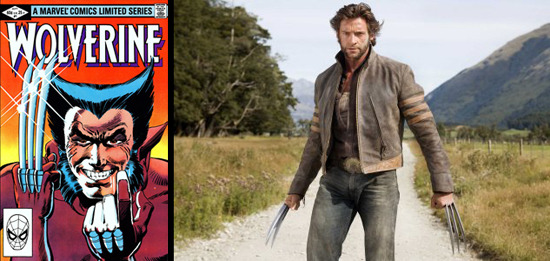 What is this madness? In the first of three small updates on possible directorial hires for big studio tentpole films, there's a report that Darren Aronofsky has joined the race to direct Wolverine 2. David Slade is still looking like the frontrunner, while Red director Robert Schwentke has dropped out.
More on that after the break, along with minor updates on possible directors for Deadpool and the Clash of the Titans sequel.
Deadline talks about all three films and notes that, no surprise, the possibility of Darren Aronofsky for Wolverine 2 comes from Hugh Jackman. Aronofsky directed Jackman in The Fountain, and the actor (as we've previously noted) has a lot of control over who directs the Wolverine sequel. He's met with David Slade, and has been talking with Aronofsky.
I can see why Jackman would want Aronofsky, but beyond the guarantee of a paycheck I can't see why the director would want this job. Fox's level of control over this one seems like the antithesis of Aronofsky's working method. And what an ugly spot Wolverine 2 would be on his resume. I can see him doing the RoboCop remake, as there's a lot of potential for satire and dark, ugly fun there. But not this. Please, not this.
Meanwhile, Robert Rodriguez is still talking about Deadpool, but he sounds pessimistic. The director told Deadline "We haven't really gotten into the discussion, but they are trying to make a certain small window that's going to be tough because of Spy Kids... If they push it back, it would be a lot better for me."
Finally, Deadline notes that Battle: Los Angeles director Jonathan Liebesman remains the top choice to direct the Clash of the Titans sequel for Warner Bros, but that money has been a sticking point. And since (sarcasm) I know how much you're all dying for that sequel, we'll breathlessly await more news on that front.