Casting Notes: Teresa Palmer And Joel Edgarton In 'Say Nothing'; Ben Mendelsohn In 'Trespass'; Chris Rock In '2 Days In New York'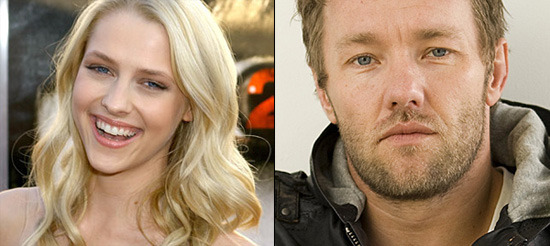 Looks like Teresa Palmer and Joel Edgerton will star in Kieran Darcy-Smith's directorial debut, a psychological thriller called Say Nothing. All three have been part of Blue Tongue Films, the loose organization that turned out The Square (by Nash Edgarton, brother of Joel) and Animal Kingdom.
Kieran Darcy-Smith wrote the script with Felicity Price, and the rundown can be found after the break, along with info on new talent for Trespass and 2 Days in New York. [Moviehole]
Here's the Say Nothing recap:
Four friends lose themselves in a carefree South-East Asian holiday. Only three come back. Dave and Alice return home to their young family desperate for answers about Jeremy's mysterious disappearance. When Alice's sister Steph returns not long after, a nasty secret is revealed about the night her boyfriend went missing. But it is only the first of many. Who amongst them knows what happened on that fateful night when they were dancing under a full moon in Cambodia?
Shooting starts today on Trespass, the Joel Schumacher film starring Nicolas Cage and Nicole Kidman. Cage was on the project, then off, then on again. And he flipped roles twice, originally being cast to play with Kidman as husband and wife who are taken hostage by criminals, then taking the lead antagonist role before coming back to the role of husband. Whew.
Now Ben Mendelsohn, currently impressing those who've been lucky enough to see Animal Kingdom (yep, there's that movie again), has signed on along with Dash Mihok and Liana Liberato. Easy guess is that Mendelsohn is playing the lead criminal, which sounds just about perfect. Cam Gigandet and Jordana Spiro are also in the film. [Variety]
Finally, Chris Rock is joining Julie Delpy in 2 Days in New York, the sequel to 2 Days in Paris, which Delpy will direct as well as star in. Adam Goldberg, who appeared in the first film, won't show up this time. We don't know Rock's role. The project reportedly deals "with the difficulty of relationships and the complexities of being a woman without being completely consumed by a relationship." [Production Weekly]