New 'Mission: Impossible' May Not Even Be Called 'Mission: Impossible'?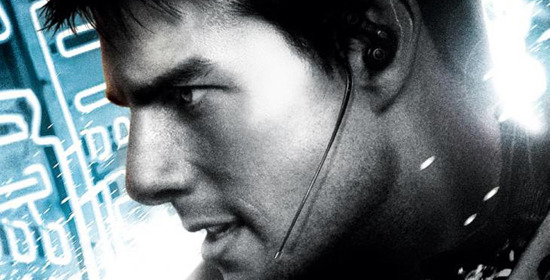 Yesterday when we told you about Jeremy Renner being hired to play opposite Tom Cruise in Mission: Impossible 4, I said that we didn't actually know much at all about the script, and wondered how some new elements of the story would be structured.
Now there's new info that suggests some interesting things, including the possibility that the film won't even be called Mission: Impossible at all. What?
Variety talked to 'insiders,' learning that the film won't be called Mission: Impossible 4. The trade says, "it's possible that the title won't even include the familiar moniker (much as Christopher Nolan's Batman sequel was simply titled "The Dark Knight")."
That's interesting, mostly because the idea is that questions of Tom Cruise's current level of appeal in the US may not matter with this film, because Mission: Impossible can sell tickets he may not be able to. So if the film doesn't bear that title at all, isn't Paramount back to square one, having to educate audiences about what the film is?
You put Batman on screen with the words 'The Dark Knight' and everyone knows what the movie is. You put Cruise on there as Ethan Hunt — not such a recognizable character — along with the much less familiar Jeremy Renner, and people don't have the same instant 'click' with the film. I can see the film being called Mission: Impossible – Some Applicable Subtitle, but dispensing with the familiar title altogether seems like a weird choice.
Renner will be playing a part of equal stature to Cruise. Instead of working with a team of agents, Cruise's character will just have Renner to rely upon. This will help facilitate Renner being a big part of the franchise going forward, though Cruise isn't likely to drop out altogether.
We still don't know much at all about the script by Josh Appelbaum and Andre Nemec that Brad Bird will shoot later this  year. Variety says "those familiar with the project said the story brings a fresh perspective to the action-spy franchise," and we can probably assume that Renner isn't playing a younger agent (a la Keri Russell) in this one. Other than that, we're still waiting for real details.