Peter Medak Directing Maria Bello And Stephen Dorff In Carjacked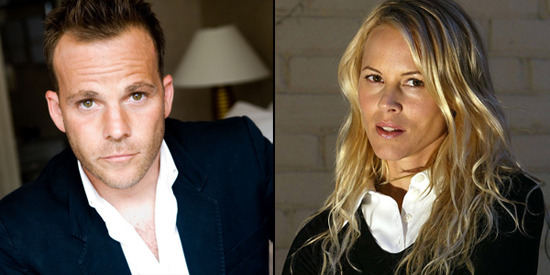 The director Peter Medak has had an interesting career. While he's done mostly TV for the past few years, he made a mark early on with the unusual Peter O'Toole film The Ruling Class. Since then he's made a bit of crap here and there, as well as a few other good, or at least interesting movies, like The Changeling, The Krays and Romeo is Bleeding.
Now he'll direct Stephen Dorff and Maria Bello in a thriller called Carjacked.
The Wrap says that the Michael and Sherry Compton script is about "a single mother (Bello) and her child who are carjacked by a thief (Dorff) who has no intention of letting them go." That's all we've got on this one so far, beyond the fact that Ron Perlman and Giovanni Ribisi had previously been linked to Dorff's role, and that Saffron Burrows would have played the single mom opposite Perlman, had that version been made.
At this point I'm not sure that I'm madly willing to hinge all my hopes on Medak making a real theatrical comeback, but I like the idea of a thriller like this confined to a really specific space. I don't know if the entire movie takes place in Bello's character's car, but that could be a pretty great exercise. And Bello's a good selling point, too: when she's really on, I love her stuff. So, watching out for more on this one.