Acquisitions: Roadside Attractions Takes 'Biutiful'; Magnolia Grabs Andrew Jarecki's 'All Good Things'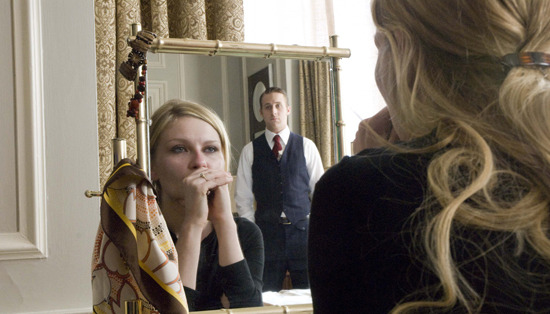 Two weeks ago there was word that the small company Roadside Attractions would be the outfit to distribute Alejandro González Iñárritu's Biutiful in the US. Now there is confirmation that the company has bought rights to the film and will bring it to US theaters in December. How many theaters? Good question. Can we get back to you on that? But Javier Bardem won the Best Actor award for the film at Cannes, so there's a reasonable chance that the film will score a little extra award season attention for Roadside Attractions. [Anne Thompson]
After the break, All Good Things, the dramatic feature by Capturing the Friedmans director Andrew Jarecki, is picked up by Magnolia.
When Capturing the Friedmans was released in 2003, I assumed that director (and MovieFone founder) Andrew Jarecki would be on the fast track to a high-profile career. Two years later his brother released the excellent doc Why We Fight, but Andrew Jarecki has been MIA in the many years that followed.
Now his first dramatic feature, All Good Things, has been picked up by Magnolia, and it will get a December release. The film stars Ryan Gosling, Kirsten Dunst and Frank Langella, and has been waiting to his theaters since 2008. But don't necessarily take that as a sign of the film's quality. It was once a Weinstein Co. film, and Jarecki bought the rights to the film from TWC. Now Magnolia has them in hand, so the film will hopefully get a reasonable run in theaters.
Though it is a dramatic feature rather than a doc, All Good Things isn't a film that diverges too much from what you might expect to see from the guy who made Capturing the Friedmans. It is based on a real, unsolved crime, and loosely follows a path inspired by the "story of real estate heir Robert Durst, who was linked to the disappearances and deaths of three people, including an elderly Texas neighbor whose body he admitted hacking up."
Jarecki says,
Because it is impossible to know exactly what happened, we have not tried to replicate the history of the case, but to capture the emotion and complexity of this unsolved mystery that has for years been kept hidden from public view.
[LAT]