Cool Stuff: Tyler Stout's Poster For 'Let The Right One In'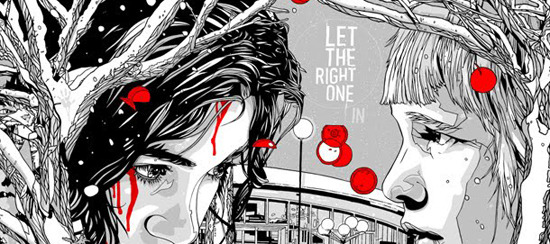 Tyler Stout has done a new poster for Let the Right One In for a show organized by design group AllCity Media. The show was organized "to help AllCity celebrate 10 years of design for film," and features a variety of artists doing new posters for films like Moon, Spirited Away, Old Joy and Let the Right One In. Check out Stout's design in full, below.
We've written a lot about Tyler Stout's stuff in the past. I don't always love his posters — sometimes they're just too cluttered for my taste — though I'd punch a family member to have his RoboCop image that was printed on sheet metal. But this design is fantastic. It puts the characters front and center, but still takes time to play in the margins with settings seen throughout the film. There's still a lot going on here, but this one really works for me.
The poster was commissioned by design group AllCity Media — designers of many movie posters — for their commemorative show AllCity Redrawn. The five-color print measures 24x36 and was printed by D&L Screenprinting. Tyler Stout will be selling these at his site some time in the future.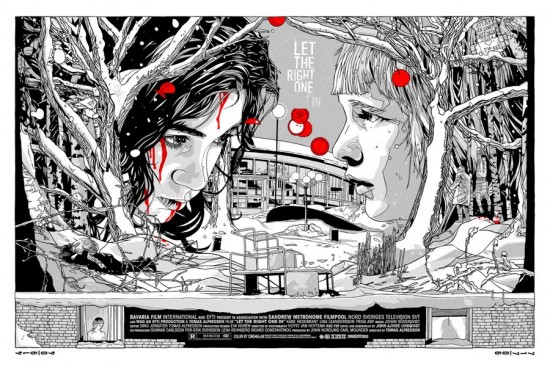 You can also see hints of other posters from the show, like Spirited Away and Old Joy, in the image below. I can't tell what the fourth one is, between Spirited Away and Old Joy. And there are more reflected in the mirror, but I can't make them out, either. Below that is the invite to the show's reception, which also teases the other posters.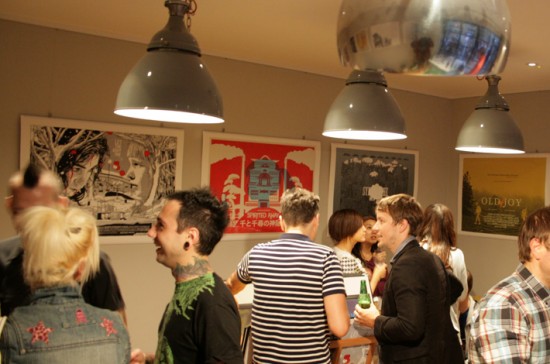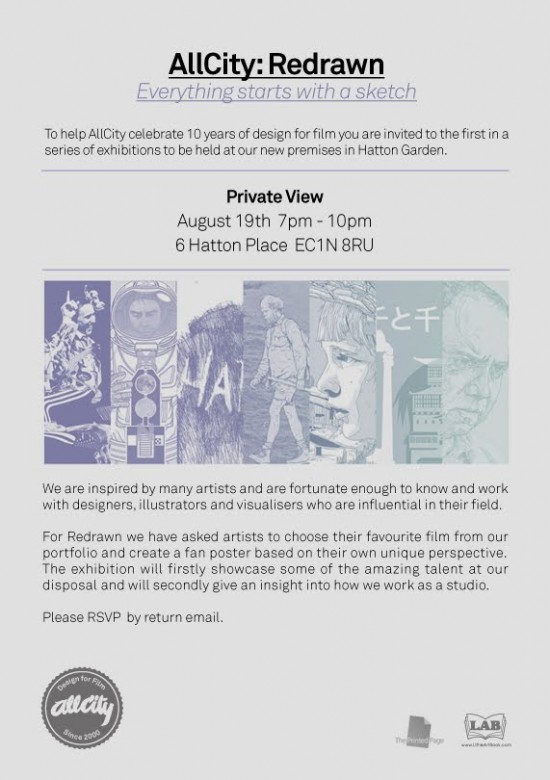 Cool Stuff is a daily feature of slashfilm.com. Know of any geekarific creations or cool products which should be featured on Cool Stuff? E-Mail us at orfilms@gmail.com.