'X-Men: First Class' Probably Killed 'X-Men Origins: Magneto'; Wolverine 2 And Deadpool Updates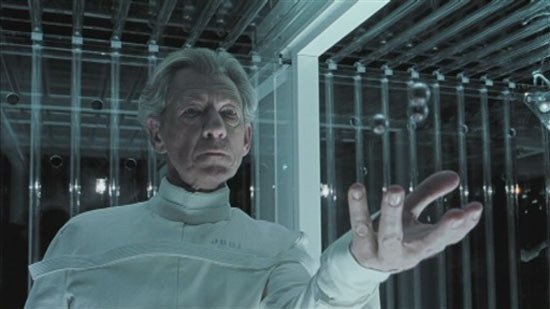 Discussions of X-Men Origins: Magneto stopped about the same time that X-Men: First Class was announced. Last we heard about it, Bryan Singer was still signed on to direct First Class, and he said that the film might supersede the Magneto prequel.
Now we've got an update from producer Lauren Shuler Donner, providing a slightly more definitive answer on the matter, as well as a few details on Deadpool and the sequel to X-Men Origins: Wolverine.
The interview comes from Crave Online. When asking if there was "still any heat on Magneto", her response was pretty matter-of-fact:
"No. You know, there's internal discussions but probably not. It kind of got incorporated into this one, a lot of it."
Donner does a lot of side-stepping the question in other portions of the interview (which for movie producers is expected), so her flat "No" here doesn't seem to leave open much of a possibility that a Magneto movie will ever happen.
Still, it sounds like we'll see some of what that movie would've been in X-Men: First Class, so it's not a total loss for Magneto fans. (Although Ian McKellen fans are shit out of luck.)
Here's the original plot synopsis that was released for X-Men Origins: Magneto:
The original X-Men film began with a prologue that showed the character as a child being led to a concentration camp by Nazis and that is the period in which the Magneto film will take place. This setup will allow a future villain to at least flirt with the designation of protagonist since the character will be seen almost exclusively in his formative years. The storyline will heavily involve Professor X, the wheelchair-using X-Men leader. That character was a soldier in the allied force that liberated the concentration camps. The professor meets Magneto after the war and while they bond over the realization that they are alike in their special powers, their differences soon turn them into enemies.
The second update is on the Wolverine sequel. Donner was asked if they took any lessons from X-Men Origins: Wolverine, and this is what she had to say:
"Well, we have another Wolverine that we're going to do, The Wolverine Saga, with Mariko, The Japanese Story, that miniseries. But that we pretty much follow the comic pretty closely, as closely, really closely."
So if you're at all passionate about that storyline from the comics, you can rest easy that it will be a faithful adaptation.
Lastly there's some talk of Deadpool, which Donner says Ryan Reynolds has remained deeply involved in:
He is so committed to it that he worked with the writers on the script. Even though he's doing Green Lantern, he's stayed involved in that project. I'm hoping we'll get it off the ground next year.
This subverts previous claims by Deadpool creator Rob Liefeld that the film was at risk due to Reynold's casting in Green Lantern. In fact, Donner thinks Green Lantern can even help Deadpool.
It's very different. It's like Harrison Ford doing Star Wars and Indiana Jones. DC and Marvel are different universes with different movies. ...the more popular and well known he is the better.
Read the rest of the interview over at Crave Online.