Keven Zegers, Christopher Egan And Anthony Mackie In The Running For 'Mission: Impossible 4'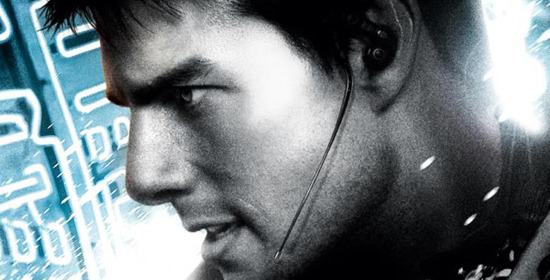 Paramount Pictures and director Brad Bird are going to begin testing actors to star alongside Tom Cruise in Mission: Impossible 4. The Wrap is reporting that Keven Zegers (Frozen), Christopher Egan (Resident Evil: Extinction) and Anthony Mackie (The Hurt Locker) are in contention for roles in the new film. It is unclear if they are in competition with each other for the same role, or if they are up for a number of roles in the new M:I team. It was previously rumored that Paramount had decided to rework the script to introduce "a young operative" for Ethan Hunt to mentor (ie another, more bankable star, to put on the poster and sell in tv spots and trailers) after Knight and Day failed to hit big at the box office.
When the project was first announced, there was a lot of speculation that it would be a reboot, with a new star in the front and center spy role. But when Paramount Pictures signed Tom Cruise to reprise his role as Ethan Hunt in M:I-IV, it was revealed that the film would be another sequel — with Cruise's character as the lead. It was revealed that Tom and JJ developed "a really cool idea" for a fourth adventure, which Abrams turned into "an insanely long outline".
Brad Bird, the two-time Oscar-winning filmmaker behind Pixar's The Incredibles and Ratatouille, in addition to the critically acclaimed 2D animated feature The Iron Giant, won out over a reported list of other contenders which included Zombieland director Ruben Fleischer and Shaun of the Dead/Hott Fuzz helmer Edgar Wright. The sequel is written by Alias' scribes Josh Applebaum and Andre Nemec. Ving Rhames and Simon Pegg are expected to reprise their respective roles. Mission Impossible 4 is being developed for an announced December 16th 2011 release.