Angelina Jolie Actually Writing And Directing Her Bosnian War Love Story; Will Not Star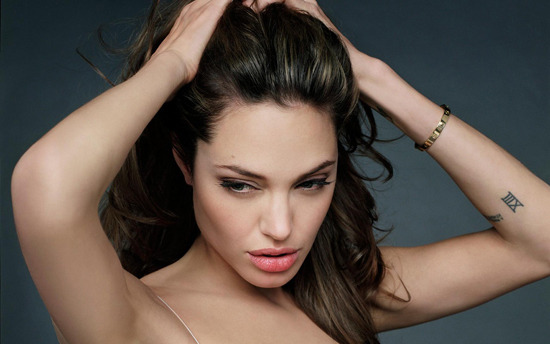 This is interesting. Over the weekend there was a report that Angelina Jolie would be making a film planned as a love story set during the Bosnian war of the early '90s. The report was rather lacking in specifics, which led everyone (me included) to assume she'd be acting in the film.
But no, says Graham King's GK films. The movie is happening, but it will mark the writing and directing debut of Angelina Jolie, who will not act in the project.
The GK Films blog offers the following:
Academy Award-winning actress Angelina Jolie is set to make her feature film directorial debut.   A love story set during the Bosnian war, the film focuses on a Serbian man and a Bosnian woman who meet on the eve of the war and the effect the war has on their relationship... Based on an original screenplay written by Jolie, the actors will be solely compromised of various ethnicities from the region of the former Yugoslavia.
I think this counts as putting your money where your mouth is. Jolie's humanitarian efforts have been well-documented over the years. That work has come to be such a big part of her professional persona that making movies like Wanted has started to seem almost like a massive contradiction.
That she'd go for something ambitious, serious and definitely outside the realm of a studio blockbuster is probably a very good thing. Making the same film with actors who speak a language other than her own is more ambitious than I would have expected.
So, OK, I'm curious. Very much so, actually. Knowing almost nothing about the film there is no way to make a prediction about how this will turn out, but my attention is captured.