Casting Notes: Steve Carell In 'A Boyfriend For My Wife'; Andie MacDowell In 'Footloose'; Three More For 'Vamps'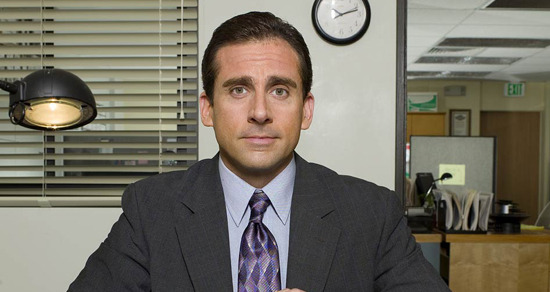 Warner Bros. is setting up a remake of the 2008 Argentine romantic comedy Un novio para mi mujer as a star vehicle for Steve Carrell. The comedian is producing, and WB hired Mark Gibson and Phil Halprin to write a script based on the Argentine film. A Boyfriend for My Wife would see Carell as "a timid husband [who] believes the only way out of his stifling marriage is to get his wife to fall in love with another man, so he enlists the help of a legendary yet unlikely Lothario." [Variety]
After the break, Footloose and Vamps both make new hires.
Andie MacDowell has joined the cast of Paramount's Footloose remake as as Vi, wife of the dance-hating minister now played by Dennis Quaid. (Dianne Wiest and John Lithgow played the roles in the 1984 original.) Julianne Hough plays their daughter, who gets danced and romanced by the new kid in town, played by Kenny Wormald. [EW]
Finally, here's a bit of press release from Red Hour Films, to announced that Amy Heckerling's new film, Vamps, has picked up Marilu Henner, Zak Orth and Malcolm McDowell.
Vamps tells the modern day tale of two young beautiful female vampires (Alicia Silverstone, Krysten Ritter) living the good nightlife in New York until love enters the picture and each has to make a choice that will jeopardize her immortality. The film is currently shooting in Detroit, Michigan.
...Henner will portray Angela, a deathly ill woman who gets "awakened" to her former hot self. Orth will portray Renfield, a young nerdy friend of Stacy (Ritter) and Goody (Silverstone) who tries to be much more hardcore than he actually is, and McDowell will portray vampire Vlad Tepish, otherwise known as the infamous Vlad the Impaler, who enjoys wearing velvet jogging suits and knitting.