Special DVD Features Revealed For Pixar's Toy Story 3 And Mater's Tall Tales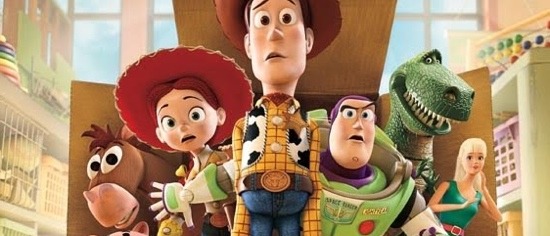 DVD and Blu-ray details have been revealed for both Toy Story 3 and the Cars spin-off set Mater's Tall Tales. While a few things you might expect to see are missing (there's no DVD short on Toy Story 3, for example) there are a few possible good features, like the first look at Cars 2.
UpcomingPixar pulled these features from Amazon. First up are the DVD and basic Blu-ray features for Toy Story 3, then the Blu-ray exclusive features for the same film. After that, you'll find the features on Mater's disc. All releases hit on November 2.
Toy Story 3 DVD + Blu-ray Features
• Cars 2 Teaser Trailer
• Day And Night Theatrical Short
• Bonus: The Gang's All Here, Toys! Epilogue
• Buzz Lightyear Mission Logs: The Science Of Adventure (with NASA)
• Paths To Pixar: Editorial
• Studio Stories: Where's Gordon, Cereal Bar, Clean Start
• A Toy's Eye View: Creating A Whole New Land
• Alex Syntek (Mexican Music Video for You've Got a Friend in Me)
Toy Story 3 Blu-ray Only Features
• Cine-explore by director Lee Unkrich and producer Darla K. Anderson
• Beyond The Toybox – Commentary Track
• Beginnings with Michael Arndt
• Bonnie's Playtime – A Story Roundtable
• Roundin' Up A Western Opening
• Goodbye Andy
• The Accidental Toymakers Of Pixar
• Life Of A Short
• Making of Day & Night
• Ken's Dating Tips & Lotso Commercials
• "Dancing With The Stars" at Pixar
• Game: Toy Story Trivia Dash
Mater's Tall Tales Special Features
• Paths To Pixar
• Studio Stories – McQueen Has No Hands
• Mater Bumper-to-Bumper
• Making Mater's Tall Tales
• Unmade Tales – Intro by Rob Gibbs
• Cars Toons Story Reels
• Cars Land Sneak Peek
• Mater Private Eye Trailer