Cameron Diaz Is The Most Dangerous Internet Celebrity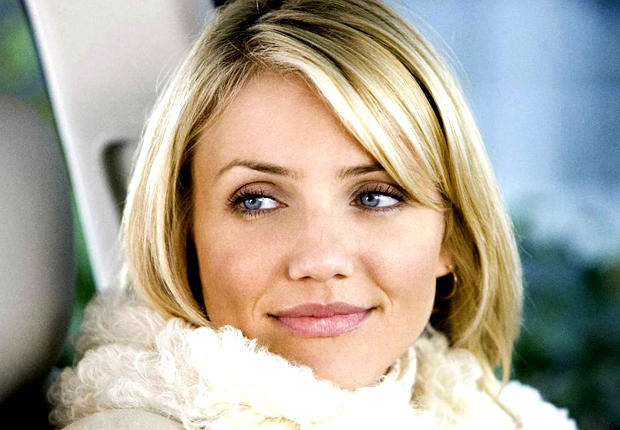 Software security company McAfee has released its fourth annual report of the most dangerous celebrities to search for on the internet. Topping the list this year? Cameron Diaz, who replaced last year's #1 choice, Jessica Biel. Hit the jump for the details, and for the rest of their top 10 list.
McAfee compiled search phrases that contained the names of public figures, then figured out what percentage of searches for those phrases would lead to a site with viruses, spam, adware, or other malware. Searching for Cameron Diaz leads to a ten percent chance that you will encounter some sketchy material. Search terms monitored included "Cameron Diaz," "Cameron Diaz and downloads," "Cameron Diaz and wallpaper," "Cameron Diaz and photos" and "Cameron Diaz and videos." Apparently, searching "Cameron Diaz and screensavers" doubles the risk factor.
Here are their top 10 celebrities with the highest percentages of risk:
1. Cameron Diaz
2. Julia Roberts
3. Jessica Biel
4. Gisele Bündchen
5. Brad Pitt
6. Adriana Lima
7. Jennifer Love Hewitt, Nicole Kidman
8. Tom Cruise
9. Heidi Klum, Penelope Cruz
10. Anna Paquin
The movie stars on the list look like they're a combination of people who have recently been in the public eye due to films or TV projects (e.g. Paquin, Diaz and Roberts) vs. people who people just like looking at pictures of (e.g. Hewitt, Biel). Still, Cameron Diaz as #1? It's difficult to find a method to the internet's madness.
According to a company spokesman, "This year, the search results for celebrities are safer than they've been in previous years, but there are still dangers when searching online." So should we not search for any of these celebrities? "We're not saying stay away from searching for celebrities like Cameron Diaz," the spokesman added. "We're saying be aware of the broad use of their names, and know that criminals are looking for a way to social engineer you, and this is the type of attack they'll use." [Interestingly, Barack Obama and Sarah Palin were pretty low on the list, taking the #49 and #50 spots respectively.]
Head over to McAfee's site to check out the report.