David Slade And Robert Schwentke Are Possible Wolverine 2 Directors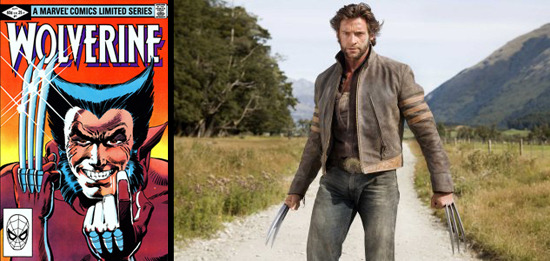 Fox's sequel to X-Men Origins: Wolverine is moving forward, and the studio is reportedly on the cusp of hiring a director. The shortlist is very short, indeed: David Slade (Hard Candy, The Twilight Saga: Eclipse) is said to be the frontrunner, with Robert Schwentke (Red) as a backup option.
Vulture says the decision will now come down to a choice made by star Hugh Jackman. The studio has reportedly approved both men as director, and next week Jackman will meet with them, after which a decision will be made. Vulture quotes a source saying that David Slade will most likely get the job.
Whoever gets the gig will direct Jackman in a story based in part on the classic Wolverine mini-series by Chris Claremont and Frank Miller. The story sees Wolverine in Japan, where he falls for a Japanese woman who has been promised to someone else. Conflict ensues with her father, and Wolverine has to fight off a host of sword-wielding enemies.
The question is: who's better for the job? Frankly, I don't have enough faith in Fox that I think it matters much. I've heard great things about Red, and I like the footage we've seen, but without seeing the full film it's hard to make a call on Robert Schwentke. (Flightplan certainly isn't a film I'd like to use as a reference for him, and The Time Traveler's Wife is probably also not the best reference point.)
And then there's David Slade — again, tough to make a call there. I like Hard Candy quite a lot, while 30 Days of Night was pretty dismal. And what kind of creative call can we make based on Eclipse? I'd guess that movie is exactly the reason Fox wants the director — he turned in a more action-filled Twilight film on a budget, and did it on time. Fox has got to like that. Of course Eclipse was awful, but you can't really peg Slade for that.