Ivan Reitman Producing Adaptation Of Young Adult Novel 'The Kid Table'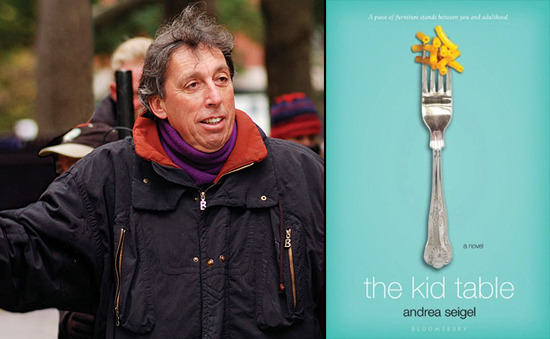 We may receive a commission on purchases made from links.
There's a report that Ivan Reitman is producing an adaptation of a yet to be published young adult novel by Andrea Seigel. OK, it's not Ghostbusters news, but there aren't enough good family films out there, so I'll give Reitman's project some ink, on the off chance that it turns out to be a solid story.  Better Off Ted and Futurama writer Justin Adler is scripting. Read details on the book after the break.
Here's Amazon's recap of the book, which will be published in September. Take a quirky, inventive approach to scripting the film and then fill it with a few interesting young actors and there could be something here. Or it could just turn into total pap. Hope for the best:
Ingrid Bell and her five teenage cousins are such a close-knit group that they don't really mind sitting at the kid table—even if they have to share it with a four-year-old. But then Brianne, the oldest cousin, lands a seat at the adult table and leaves her cousins shocked and confused. What does it take to graduate from the kid table?
Over the course of five family events, Ingrid chronicles the coming-of-age of her generation. Her cousins each grapple with growing pains, but it is Ingrid who truly struggles as she considers what it means to grow up. When first love comes in the form of first betrayal (he's Brianne's boyfriend), Ingrid is forced to question her own personality and how she fits into her family. The cousins each take their own path toward graduating into adulthood—only to realize that maybe the kid table was where they wanted to be all along.