Casting Notes: Maggie Gyllenhaal In Bill Monroe Biopic; Scott Speedman In The Vow; Josh Hartnett In Tomorrow; Karl Yune In Real Steel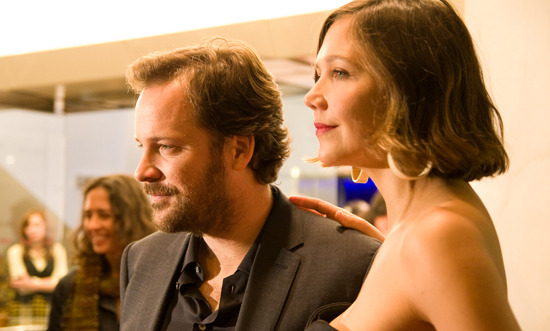 Looks like Maggie Gyllenhaal will play alongside her husband Peter Sarsgaard in a biopic of bluegrass pioneer Bill Munroe. She told ScreenCrave she'd been in the film about "Bill Monroe, who invented Blue Grass music had a kind of Sid and Nancy style affair with this woman Bessie Lee Mauldin throughout his life... T-Bone Burnett's going to do the music and Callie Khouri who wrote Thelma & Louise wrote the script so we're going to do that together."
After the break, Scott Speedman takes a vow, Josh Hartnett may reunite with Paul McGuigan, and Real Steel adds one more.
Scott Speedman is negotiating to join romantic drama The Vow, in which he'd play the former fiance of Rachel McAdams' character, who is in an amnesiac state after she and her new husband (Channing Tatum) are in a car crash. The film shoots next month in Toronto, with Michael Sucsy (Grey Gardens) rewriting and directing. [THR]Josh Hartnett may work again with Lucky Number Slevin and Wicker Park director Paul McGuigan, who is putting together a time travel thriller called Tomorrow. The deal isn't set yet, but if it comes together Hartnett would star, playing "a man who is desperate to save his family on the day of their murder, but can't control the short-term time travel phenomenon he's trapped in." (Sounds like a crime spin on some of the ideas behind All You Need is Kill.)
Hatnett will next be in the very odd-sounding Bunraku, which will show as part of the Midnight Madness program at the Toronto International Film Festival. [The Wrap]
Finally, Karl Yune has joined the cast of Real Steel, which has been shooting for a while now. He'll play Tak Mashido, "a robot boxer designer" in the world in which robot boxing is a huge spot. Hugh Jackman is a robot trainer, and Dakota Goyo, Evangeline Lilly, Kevin Durand and Hope Davis all appear. [Variety]