/Filmcast Ep. 112 - Scott Pilgrim Vs. The World (GUEST: Jeff Cannata From The Totally Rad Show)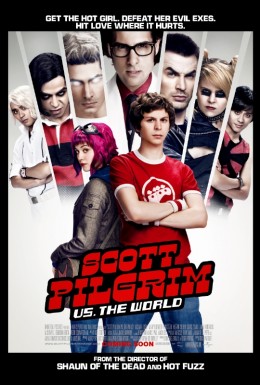 This week, David Chen, Devindra Hardawar, and Adam Quigley wonder about the other ways that Return of the Jedi might have ended and compare The Expendables unfavorably to Scott Pilgrim vs. The World. Special guest Jeff Cannata joins us from The Totally Rad Show.
You can always e-mail us at slashfilmcast(AT)gmail(DOT)com, or call and leave a voicemail at 781-583-1993. Join us next week on Monday night at 9 PM EST on Slashfilm's live page as we review Piranha 3D or The Good The Bad and The Weird (one of those, probably).
Download or Play Now in your Browser:
Subscribe to the /Filmcast:
Shownotes
Introduction
What We've Been Watching
Jeff Cannata (03:08): Catfish, Roger Corman films
Devindra (19:15): Batman: Under the Red Hood
Adam (23:38): The Expendables, Flipped, Bringing Out the Dead
News Discussion
Featured Review
(57:22) Scott Pilgrim vs. the World
Credits
Contact us at our voicemail number: 781-583-1993
You can donate and support the /Filmcast by going to www.slashfilmcast.com and clicking on the left-hand side "Donate" links! Thanks to all our donors this week!