Movie Trailer: The Infamous Joaquin Phoenix Documentary 'I'm Still Here'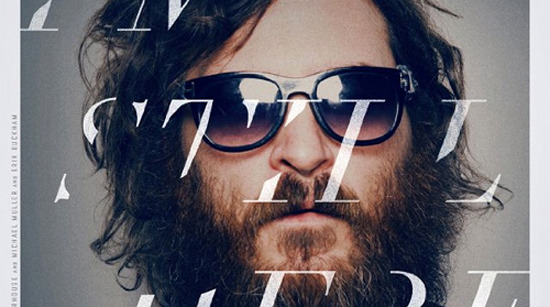 I'm Still Here, Casey Affleck's 'documentary' about his brother-in-law Joaquin Phoenix, has been odd and controversial since it was first announced. Is the whole thing some sort of sham or performance art, or did Phoenix really and truly drop out of acting to become a rapper? This teaser trailer for the movie is actually quite a nice piece of work, but it won't offer answers to any questions.
I don't know what I expected to see from Affleck's camera, but watching this footage, it feels about right for an intimate portrait of personal and professional breakdown, whether real or put-on. The voice-over, which is ridiculous when taken on its own, actually works quite well. And there are flashes of imagery at the end that suggest some of the crazier content we've heard about (sexual, scatalogical and violent encounters) and a lot of visual worship of Joaquin's crazy/impressive beard and mop of hair.
I can't help be wildly curious about the film, though I wonder if it can hope to match the 'real/not real' questions of Exit Through the Gift Shop. And can I'm Still Here weather the accusations of sexual harassment and subsequent lawsuits facing Casey Affleck? If Mel Gibson hadn't spent the last two months owning the harassment spotlight, this movie might be dead in the water. As is, it remains a total oddity.
The official synopsis for the film doesn't offer much information:
"I'm Still Here" follows Oscar-nominee Joaquin Phoenix as he announces his retirement from a successful film career in the fall of 2008 and sets off to reinvent himself as a hip hop musician.
See the trailer in HD at Yahoo, should you be so inclined.