Oliver Platt Joins X-Men: First Class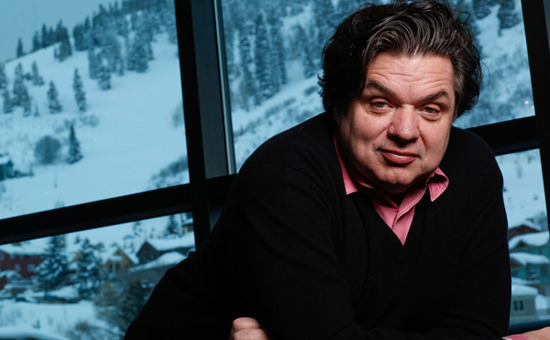 Briefly: This week, expect a casting update for X-Men: First Class every day. It'll be like a mutant advent calendar, where we open little doors that reveal who's cast in small to medium sized roles, hopefully leading up to the reveal of an actor for Scott Summers, aka Cyclops, the last of the film's leads.
For now we've got news, via Deadline, about Oliver Platt joining the cast as a non-mutant character called The Man in Black. Not a lot of info on the character at this point — I don't even see info in the Marvel Wiki about the guy, so if this is a small character from recent X-Men lore, please offer up info in the comments. But I'll take Platt in just about any role.
Until  then, marvel at the cast Matthew Vaughn has assembled for the film: James McAvoy as Professor Xavier, Michael Fassbender as Magneto, Alice Eve as Emma Frost, Nicholas Hoult as Beast, Jennifer Lawrence as Mystique, Caleb Landry Jones as Banshee, Lucas Till as Havoc, Edi Gathegi as Darwin, Rose Byrne as Moira MacTaggert,  Jason Flemyng as Azazel and Kevin Bacon as the mysterious villain.