Movie Trailer: Kat Dennings In 'Daydream Nation'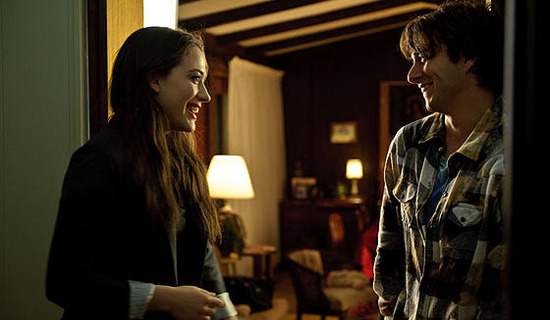 "The year this story takes place is the year nearly everything happened to me. It was the year I spent nearly all of my time having great sex with Mr. Anderson, my by-far favorite teacher."
We haven't known too much about Daydream Nation, the indie named after a Sonic Youth record, which stars Kat Dennings and Josh Lucas. We talked briefly about the casting when it cropped up, but now that the film is close to premiering at the Toronto Film Fest, there's a trailer and some more info.
The quick plot recap is:
A provocative yet humorous romance about a rural community shaken by the arrival of an acerbic teenage girl.
For more info, we go to the writeup of the film at the website for the Toronto International Film Festival, where the movie will shortly debut.
Only seventeen years old, Caroline Wexler (Kat Dennings) is facing a teenager's nightmare: her widowed father has moved from the city to a tiny, nowhere town where the major tourist attraction is an industrial fire that seems destined to burn forever. Everyone under the age of nineteen is permanently stoned. Concocting new ways of getting high is a major hobby for most of Caroline's classmates, including the lovelorn Thurston (Reece Thompson), who falls for Caroline the minute he lays eyes on her, although she's more interested in someone else. And then there's the minor inconvenience of a killer running around the neighborhood.
There's a lot more where that came from at TIFF's site (beware: the fest programmers have a tendency to write a little too much in their film recaps) and there's also a lot of info about the film at MovieSet. There you'll learn that Broken Social Scene and Emily Haines (from Metric and BSS) are among those providing music, some of which you'll hear in this trailer.
I'm not quite sure what to make of the trailer. The music pushes it over the top into seriously arch territory, but the movie might be a lot more hazy and free-flowing than the editing here suggests. If nothing else I quite like both Dennings and Lucas, so I'll give them a shot.
[via Vulture]