Video: Star Tours 2 Queue Video
As you know by now, Disney is planning to relaunch the Star Wars ride Star Tours with a new 3D version in 2011, May 10th 2011 in Walt Disneyland in Anaheim and May 17th 2011 in Walt Disneyworld in Orlando (current ride closes on July 27th 2010). Disney Parks has released a preview of the video which will be shown in the waiting queue for the new revamped prequelized ride. Watch it now embedded after the jump.
The new attraction will take voyagers — for the first time ever — to Coruscant, as well as other destinations in the Star Wars galaxy. While Bespin, Endor and Alderaan are also mentioned in the promotional tourism video for the Star Tours Travel Company, DisneyParks features a disclaimer "we cannot confirm that you will travel to any of the destinations shown in this video . . ."
Previously released images: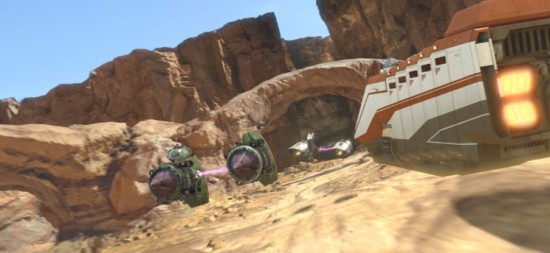 Previously released video: