Split Between The Two Harry Potter And The Deathly Hallows Films Revealed, Along With New Images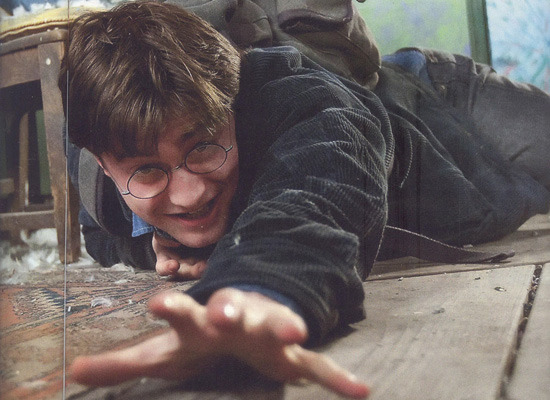 Since the 2008 announcement that the final film in the Harry Potter series would in fact be the final two films in the series, one big fan question has been: where will the split fall? Last year an interview with director David Yates in the LA Times suggested one spot, but now it seems that the edit process has led him to a different cliffhanger.
Info is after the break, and it should go without saying that this is spoilerish stuff if you've not read the books.
The Entertainment Weekly cover story on the first chapter of Harry Potter and the Deathly Hallows reveals the split point:
Part I will end at about Chapter 24 of the book, with Voldemort gaining possession of the Elder Wand, one of the three Deathly Hallows that allow the bearer to conquer death.
That puts the split just a bit later, story-wise, than previously suggested. (The split mentioned last year is basically the end of Chapter 22 and beginning of Chapter 23.) David Yates said last year,
We're here in the forest, we've just finished the scene where Harry, Hermione and Ron are captured by the Snatchers after being chased through the woods. The Snatchers are brutal and scary but they aren't the most intelligent of creatures.They're trying to figure out exactly who it is they've caught...Things can change when you edit, of course, but the idea now is that it will be not long after the sequence that we are filming here today. That's what we're experimenting with.
With the break landing where EW says it does, that means the second film is basically going to be the giant battle for Hogwarts, with the necessary resolution that follows.
In addition to this info, EW published a few new photos from the film, which are above and below.
[via ComingSoon, photos via SpoilerTV]