Movie Trailer: Skyline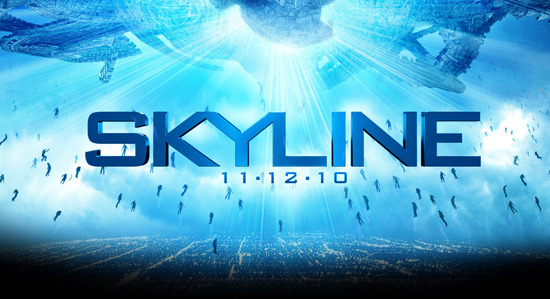 At Comic Con, we saw the first footage from a small sci-fi thriller called Skyline, written and directed by the Strause Brothers. The alien invasion film was made on a small budget, but has fairly large-scale ambitions. Now you can see the same trailer we caught at the Con, after the break.
It takes a minute for this trailer to kick in, but there's a suggestion that things might get interesting when we start to see the action at the end. Sure, there are a lot of recent and iconic sci-fi films being referenced here (and in the other footage screened at Comic Con) but I remain curious to see what this one is really all about.
Here's the official synopsis:
In the sci-fi thriller Skyline, strange lights descend on the city of Los Angeles, drawing people outside like moths to a flame where an extraterrestrial force threatens to swallow the entire human population off the face of the Earth. Skyline is directed and produced by the Brothers Strause (Alien vs. Predator: Requiem), whose company Hydraulx has provided visual effects for Avatar, Iron Man 2, The Curious Case of Benjamin Button and 300.
There's no embed of the trailer yet. For now you can see it in HD at Apple by clicking through the following image. We'll embed as soon as the option to do so comes up.