Maggie Grace And Guy Pearce Cast In 'Lockout', An Outer Space 'Taken' Clone From Producer Luc Besson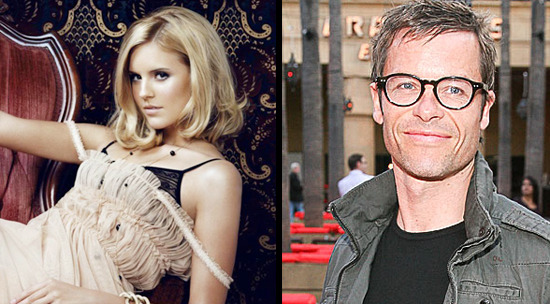 Maggie Grace probably likes Luc Besson a lot — he produced Taken, in which she played the kidnapped daughter of Liam Neeson. She's already attached to Taken 2 (which may or may not get made) and now she's set to co-star with Guy Pearce in the Besson-produced space thriller Lockout. Deadline has few details to offer, saying first that Lockout "transports a Taken-like premise to outer space." The script is by Besson and co-directors James Mather and Stephen St. Leger, and the other details we have make the film sound a lot like a retread of Taken in space.
Guy Pearce is attached to the role of "a man wrongly convicted of conspiracy to commit espionage against the U.S. He's offered his freedom if he can rescue the president's daughter from an outer space prison taken over by violent inmates" Who plays the daughter? Grace, of course. I can already see the tagline on the poster: "If it ain't broke, don't fix it." I'm excited to see Pearce deliver his own take on a sort-of action hero, but beyond that? Hm.
The Wrap offers a few more details: Peter Stormare and Tom Hollander will also appear, for one. And with respect to the setting, it is "a prison that is orbiting 50 miles above Earth and houses 500 of the world's most dangerous prisoners who are kept asleep by sophisticated methods until they suddenly awaken, causing all hell to break loose." (So, just to keep track, now we've got Taken with shades of Escape From New York, Alien 3 and the sequence in Mass Effect 2 where you first encounter the character Jack.)