X-Men: First Class Producer Suggests Aaron Johnson Is Not In The Film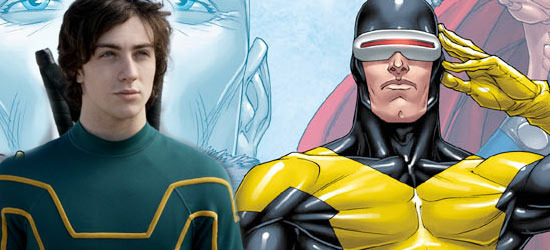 For months now there have been rumors that Kick-Ass star Aaron Johnson would be in Fox's upcoming X-Men: First Class. Matthew Vaughn is the director of both films, adding apparent credit to the rumor, and the popular belief has been that Johnson would play Cyclops. But Tarquin Pack, a producer on both films, says that Johnson is "kind of busy," which seems to indicate he won't be in the film.
MovieWeb had a conversation with Pack largely about the new Kick-Ass DVD, but also talked about First Class. When asked about Johnson, the producer said specifically:
Don't believe everything you read in the papers about Aaron, unfortunately. Aaron's kind of busy, yeah.
Which isn't quite "Johnson is not in the film," but is the most concrete statement we've had so far. For example, when asked recently by MTV about the relationship of Cyclops and Jean Grey, Vaughn had said, "I can't shed any light on that at all. I think that would be giving too much away."
Pack also commented on the tone of the film, saying:
I think the first two (X-Men and X2: X-Men United) are the closest to the sort of movie we want to make. This isn't going to be a Kick-Ass version of X-Men.
That's a good complement to Vaughn's recent comments to IGN about how First Class is similar to the recent Star Trek reboot:
[J.J. Abrams] made a fantastically exciting reinvention of that world, with those great characters. And I think there will be comparisons a little bit with 'X-Men: First Class." It's very similar, in a way. But we're doing some cool stuff in this movie, some really cool stuff that you haven't seen before.