Joel Schumacher's 'Trespass' Delayed Due To Departure Of Nicolas Cage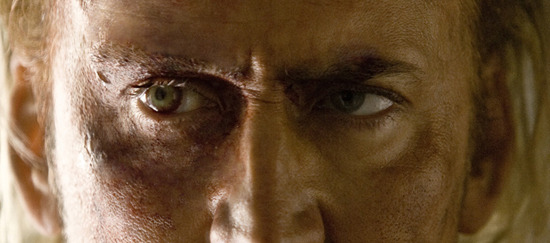 Briefly: This is a quick update to a story from yesterday about Nicolas Cage skipping out on the Joel Schumacher film Trespass. Shooting was scheduled to start within a couple of weeks on the picture, but Cage abruptly left, which put the production into the position of scrambling for a replacement. The male lead was already in flux, and with Cage gone the producers have to recast the primary villain as well.
Now I'm told by a source in Louisiana that crew has been sent home and the production is delayed. And Cage was scheduled to do reshoots for Season of the Witch during downtime on Trespass. The release of Season has already been delayed, and was recently scheduled to hit theaters and the Netflix streaming service later this year. I've heard the Season reshoots are now 'in trouble' but don't have further info.
If this delay goes for a while, it'll be a tough break for Louisiana crews. Production slows down this time of the year so every gig is valuable. And while it's easy to make fun of Schumacher's movies, every once in a while he does a good one. The premise of Trespass isn't great, but the cast (Cage, Nicole Kidman, maybe Liev Schreiber) was...interesting. I wanted to see what happened there.