Rachel Weisz In Talks To Star In The Deep Blue Sea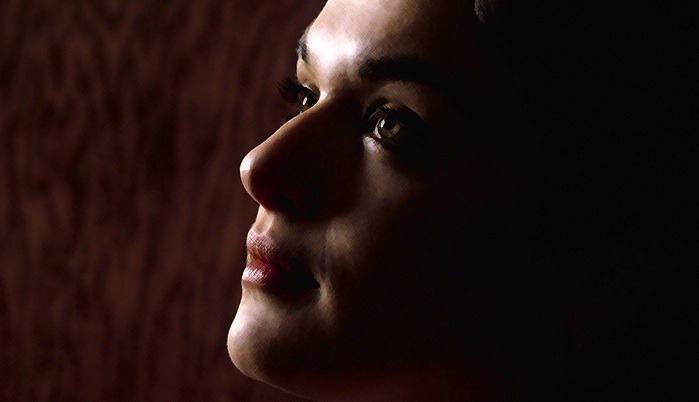 OK, first: this isn't a story about a remake of or sequel to the giant shark "oops, I ate Sam Jackson" movie Deep Blue Sea. It is about a film version of the 1952 play by Terence Rattigan (first filmed in 1955 with Vivien Leigh starring) about a woman who leaves her husband for a troubled RAF pilot, only to be devastated when he dumps her. Now, in a great piece of deal-making, Rachel Weisz may play the central role.
Deadline says that Weisz is in 'advanced talks' to star in the film to be directed by Terence Davies. I saw a small presentation of the play years ago (and have seen the '55 film) and remember the central part as being pretty intense, demanding stuff. (Peggy Ashcroft, who played the part in the play's original run, reportedly said "I feel I'm walking around the stage naked" while playing it.)
I'd love to see Weisz jump into the film, in part because she'd be great for it, and also because she might help attract similarly good talent for the other key roles. This is more likely to be the sort of strong female role she looks for than Agora turned out to be.
Here's a brief wiki description of the play. And when you read here or at Deadline about the main character committing suicide, keep in mind that it's the event that more or less opens the story, so it's not any sort of spoiler. That said, the second half of this synopsis may give away more than you want to know, so if you don't want to know the overall structure of the story, read only the first half.
The Deep Blue Sea begins with neighbours discovering the body of Hester Collyer who has tried and failed to commit suicide. Some time before, she left her husband, a respectable High Court Judge, for a semi-alcoholic former R.A.F. pilot. The relationship was physical and passionate but his ardour has cooled, leaving her emotionally stranded and desperate. The aftershocks of her attempted suicide unravel even the remnants of this relationship, but by the end she is brought to a hard decision to live, partly through the intercession of another resident of the tenement house, Mr. Miller, an ex-doctor, struck off for what seems to have been a homosexual offence. These two outcasts, socially ostracised for their 'excessive' loves, find a curious and moving kinship.