David O. Russell May Direct Vince Vaughn In 'Old St. Louis'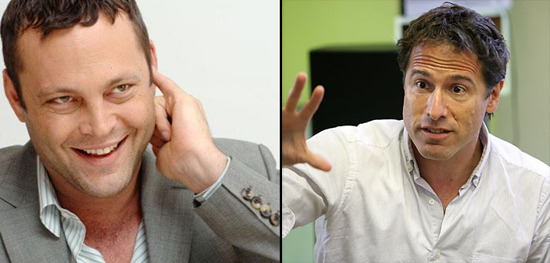 Seeing David O. Russell move slightly away of the uncomfortable family dramas that defined his breakout period has been interesting, and I wonder if things might have been a lot different had Nailed been finished and released on time. Instead, he channeled his family concerns into The Fighter (which features Christian Bale and Mark Wahlberg as sibling boxers) and has flirted with possible high-concept follow-ups like Uncharted and Pride and Prejudice and Zombies.
But now it looks like Russell may go back to family dramas — an idea I love, just because he's quite good at them — by directing Vince Vaughn in Old St. Louis.
Deadline says that the script is written by Russell, and that the film may end up made by Universal, with Vince Vaughn and his sister Victoria Vaughn producing.
The site says the film follows "a traveling salesman who has been an absentee father, and how his life changes when his daughter becomes part of his life."
Vaughn would be the father, and there's a mention that Chloe Moretz has been floated as a possible fit for the daughter. Without knowing much about the script, Moretz would probably be great, and could even overshadow Vaughn. But she's just a name being mentioned now, so don't get too attached to the idea just yet.
I'm also excited about the prospect of seeing Vaughn do more serious acting under Russell as a counterpoint to the broad comedies he's been starring in of late. It was nice to see him show up in the more serious context of Into the Wild, and more along those lines would be very welcome.