Casting Notes: Michael Parks In 'Red State'; Seann William Scott In Talks For Evan Goldberg's Hockey Comedy 'Goon'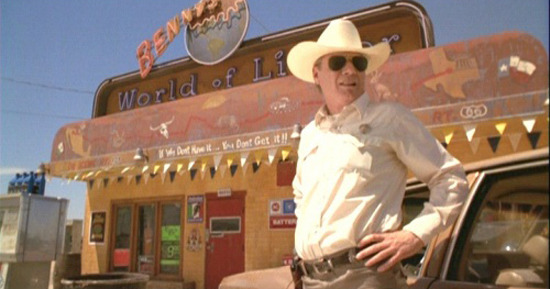 Kevin Smith announced the opening round of casting for his film Red State while at Comic Con, and the biggest name is one that probably isn't known to a widespread audience, but will mean a lot to hardcore film fans. Michael Parks (From Dusk Till Dawn, Kill Bill) has been cast in one of the lead roles. Red State is loosely based on the Westboro Baptist Church — that's the bunch of hardcore loonies who protest left and right with signs like 'God Hates F**s.' The church is led by Fred Phelps, and Parks' role will be loosely based on Phelps.
We might not expect to know a lot more until the film is actually shot, as Smith has said that "this time I'm just trying to just do it differently where I'm like 'let's kind of quietly make the movie and see what happens.'" In other words, this one is on the DL until it's in the can.
After the break, casting news for Seann William Scott, who has two potential hockey comedies coming up, including one by Kevin Smith.
Seann William Scott is meant to be in Kevin Smith's hockey movie Hit Somebody, but it doesn't sound like things have moved forward much from when we last had an update on the film. That is: Smith is midway through writing a draft, and it won't go anywhere until Red State is done.
But there's also news that Scott might star in the hockey comedy Goon that Evan Goldberg is writing and producing with Jay Baruchel already set to star. Goldberg told The Playlist they were hoping to land Scott and that Michael Dowse, the director of It's All Gone Pete Tong, is set to direct Goon.
So which one of these hockey films is really going to happen with Scott? Can't imagine he'd do both.