Guillermo Del Toro Says Disney Double Dare You 'Is Gone'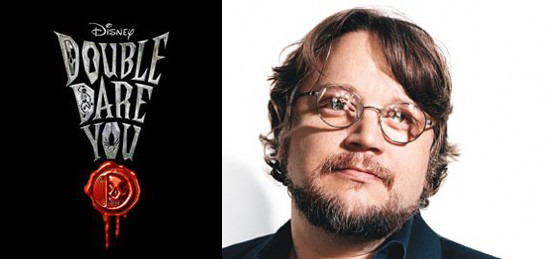 This is an update that we should have included in today's previous Guillermo del Toro update, but it was buried in the middle of a long interview with Deadline, and I just caught it. (Plus, after Comic Con, GdT updates are everywhere. We could start a GdT mini-site to run for the next week.)
In the Deadline interview, del Toro makes it sound like the delays with The Hobbit were to blame for the quick demise of his deal with Disney to set up some animated films that have a slightly darker tone than most Disney fare. So if you've been looking for information on animated films from Disney Double Dare You, might be time to stop.
del Toro says,
Some of those big deals I'd made, with Disney and Universal, I had to dance really fast to be able to get a period of grace to shoot those Hobbit movies, and then be able to make those deals active again. That period came and went, and we were not shooting. That Disney Double Dare You deal is gone.  I am developing a relationship with DreamWorks that's still to be defined, but it's not as it was going to be at Disney. Disney was a beautiful opportunity, but with the timing and the delays and everything, I couldn't activate it.
Deadline sadly doesn't ask the obvious follow-up question: is The Haunted Mansion a sort of holdover or replacement deal for Disney Double Dare You? At this point we don't know. But in comments on other recent GdT pieces a lot of people have asked about the status of the Double Dare projects. Now we know.