Duncan Jones Offers Update On Source Code; Explains Why He Didn't Direct Judge Dredd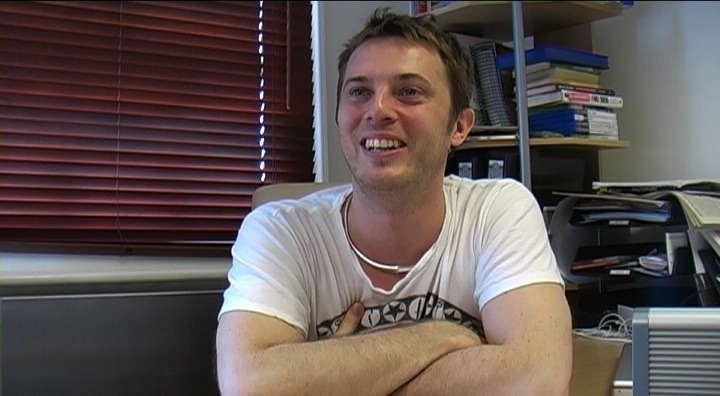 Duncan Jones became a name to watch thanks to his excellent directorial debut Moon. He's been shooting his follow-up film, Source Code, starring Jake Gyllenhaal, and the film is now in the editing room. Now we've got an update on that film's progress, as well as some thoughts about the success of Moon and the new movie version of Judge Dredd, which Jones decided not to direct.
The blog Man Made Movies got a big interview with Jones, and offers updates on most of his projects. Legendary editor Paul Hirsch (Star Wars, The Empire Strikes Back, Blow Out, Ferris Bueller's Day Off) has been cutting the film, and the process is pretty far along:
I think it is safe to say that the film will be out early next year. My edit is complete, and we are working hard on visual effects, choosing a composer and trying the film out on a few people just to see how it goes over. Lots to do really, but everything is coming together, and I am in the capable hands of Paul "Mount Rushmore" Hirsch!
We haven't seen any images or footage yet, but when we do, don't expect to have the trailers give too much away.
We showed a lot early, on Moon. People knew more than they should have just by watching the trailer. I think for a small film like Moon, it was probably the right move, but this film is a little bigger, and I think we can afford to hold our cards a little closer to our chest.
Jones also talked about Judge Dredd, which is currently set to be directed by Pete Travis. Jones was sent the script and passed on directing, mostly because, he says, his vision for Dredd was too specific.
Its a great script, and I hope I will not rue the decision of passing on it. Thing was, I had such a strong idea of what I wanted to do with a Dredd movie, I could not bring myself to take it on and not do it my way! ... and its not like I could do it as a sequel either; my Dredd would have been really weird, and dark and funny, but not your traditional introduction to a hero character. I don't even know if I could have made my version of the film pitch-able. It was maybe too off the wall.
Finally, Jones talks a lot about Moon, or more specifically, the aftermath of the film's release and some of the things he's learned about how the movie business really works.
The crazy thing is the business side of things...It has earned nearly $9.5M so far, worldwide... it cost just under $5M to make... and yet we are STILL trying to pay back our initial investors. That was always one of the biggest priorities for me and it has been the most frustrating part about our apparent success. The lesson of the film business they don't tell you in film school is this; if you make back everything you spent on making your movie, you're still barely half-way to going into profit. That certainly educated the hell out of me!
On the HUGE plus side, we made a film that actually means something to a lot of people! We threw something at the wall that maybe stuck, a little bit. That feels good.
And, just to bug the Moon fans that were at Comic Con this past weekend, Jones says he and his girlfriend walked around the show floor, and he wasn't recognized at all. He was even wearing a Moon shirt, so if you nodded and said 'hey, cool shirt' to some guy over the weekend, it might have been Jones.