Michael Bay Producing His Own Low Budget Alien Invasion Project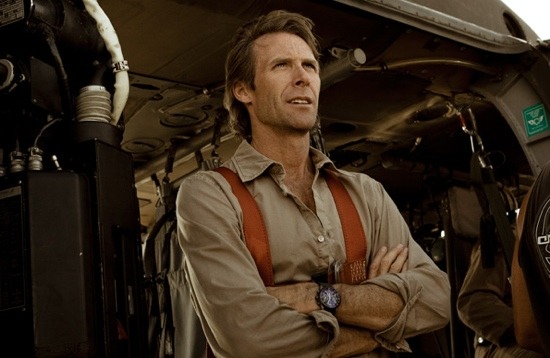 Briefly: We don't currently know much about the Confidential Alien Project (that's a placeholder title) outside of the fact that it will be a Paramount film and that new writer Bobby Glickert has sold an alien-themed pitch to Platinum Dunes producers Michael Bay, Brad Fuller and Andrew Form. THR says the plot involves 'alien abductions,' and that, despite writing the treatment and assembling a two minute trailer that helped sell the pitch, Glickert won't write. Another screenwriter will be hired instead. Glickert will direct.
In theory, I love this idea, because Paramount has the film set up as a low-budget affair. Deadline says the budget is planned for about $12m. The studio has done well with low-budget stuff already (Cloverfield, Paranormal Activity) and has the J.J. Abrams film Super 8 coming up. But two of the three projects I just mentioned have J.J. Abrams as a factor, and Platinum Dunes is no Abrams. I would like to know more about Bobby Glickert, however, as he's gone from PAing on Transformers and helming some shorts to this deal. That's a heck of a rise, so maybe there's something special there.