Red Band Movie Trailer: Machete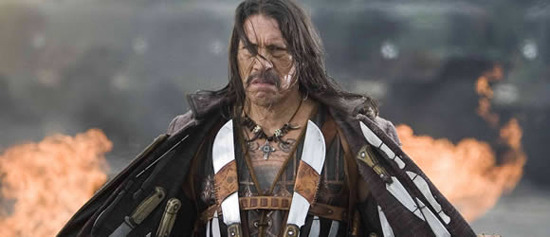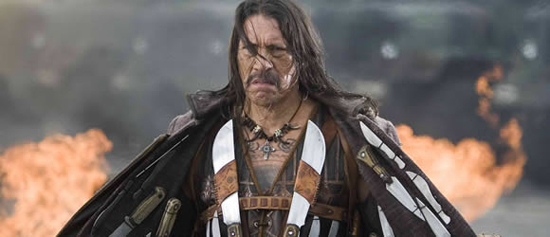 A couple months back, we got a sneak preview of Robert Rodriguez's Machete thanks to an a special "illegal" movie trailer released online for Cinco De Mayo. The real movie trailer was attached to the Rober Rodriguez-produced Predators (watch it now). At Comic-Con, Rodriguez released a new Red Band movie trailer. Watch the trailer now below.
Rodriguez wrote the script and co-directed the movie with his longtime editor Ethan Maniquis. The action/exploitation film follows Danny Trejo as a badass Mexican out to mess with The Man. "An ex-Federale with a gift for wielding a blade, who hides out as a day laborer, who is double-crossed by a corrupt state senator." Robert De Niro, Steven Seagal, Don Johnson, Jessica Alba, Cheech Marin, Michelle Rodriguez, Lindsay Lohan, and Jeff Fahey co-star.
20th Century Fox is releasing the film on September 3rd 2010, aka Labor Day Weekend.