Salt - What Did You Think?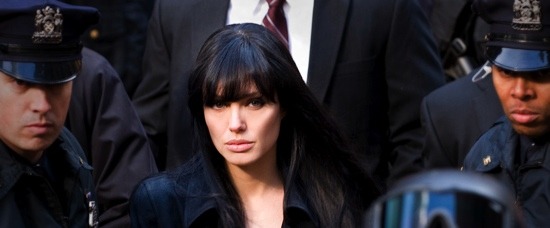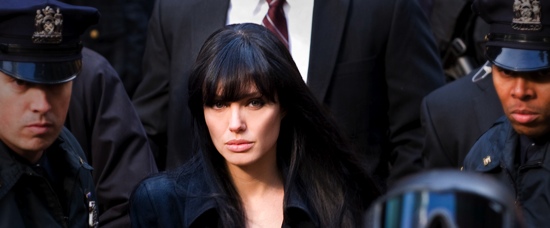 This weekend, Phillip Noyce's Salt is out in theaters, and will attempt to de-throne Christopher Nolan's Inception as the box office king. But does it deserve the #1 title? Hit the jump for some of my brief thoughts and leave your own in the comments.
Watching Salt, starring Angelina Jolie (and out in theaters right now) is probably the most fun I've had in a theater all summer. Sure, it doesn't have the ambition, visual grandeur, or thematic richness of Inception, nor the heartwarming nostalgia and humor of Toy Story 3. But Salt knows exactly what it wants to be: a pure, simple, over-the-top, balls-to-the-wall action thriller. We get our first action set piece about 10 minutes in, and the film hardly lets up again for the rest of its 100-minute running time.
And a lot of it is literally "running time," as a cat-and-mouse game ensues between several different protagonists in the film. Angelina Jolie stars as Evelyn Salt, a sexy version of Jason Bourne who has some questionable allegiances. She infuses the role with so much badass-ery and raw emotion that it's hard to believe that her role of Evelyn Salt was originally supposed to be Edwin Salt, played by none other than Tom Cruise. That would have been a far different movie, but in my opinion, Cruise chose poorly: Knight and Day has nothing on Salt.
The film's story may feel absolutely preposterous, but it's nothing more outlandish than an episode of 24 or, say, real life. Noyce's hand-to-hand fight sequences don't have the inventiveness of the Bourne franchise, but he throws in enough novel concepts into his set pieces and chase sequences that I think Salt is worth a watch even for casual action film fans.  What did you think of Salt? As always, SPOILERS are allowed in the comments, and there are some pretty major ones for this film.