Guillermo Del Toro's Next Film To Be Horror; Also Producing Stop-Motion Pinocchio And Horror Anthology TV Series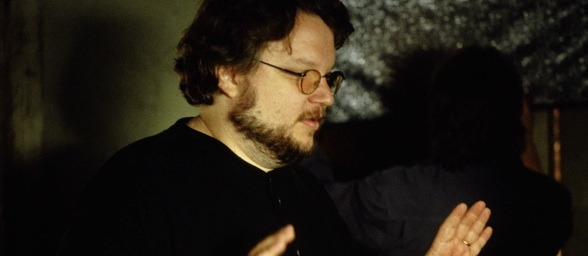 Today during the Miramax panel for Don't Be Afraid of the Dark, Guillermo del Toro, who co-wrote and produced the film, commented specifically on a couple of projects has has going in the near future. When asked about his upcoming work, del Toro said he would talk only about things that were really happening, not just films he would like to make.
The first is that his next film, which should be announced in full shortly, will be horror, and he is currently planning to shoot it in May 2011. He wouldn't give any more details than that, but if you were put off by notions of del Toro directing The Haunted Mansion for Disney (which he is only co-writing and producing) then the news that his next feature will be a proper horror film might come as very good news.
The director also dropped info about a couple of other upcoming projects. One is a stop-motion animated adaption of Pinocchio, which we'd first heard about two years ago. The project then was to be done with the Jim Henson Co., with Gris Grimly directing based on his own take on Pinocchio. Weirder than that, he seemed to say the music would be done by Nick Cave.
Finally,when asked about the possibility of doing horror on television, del Toro said he is working on an anthology series that would be one-hour, self-contained scary stories. "We are going to do something on TV, on cable," he said, "and it will be announced in a couple of months." del Toro expressed love for Dan Curtis, who was behind Kolchak the Night Stalker, and praised the way those stories felt very matter of fact and direct. He also highlighted Night Gallery, and lamented that there isn't really a show like that now.