Guillermo Del Toro Producing, Co-Writing A New Version Of The Haunted Mansion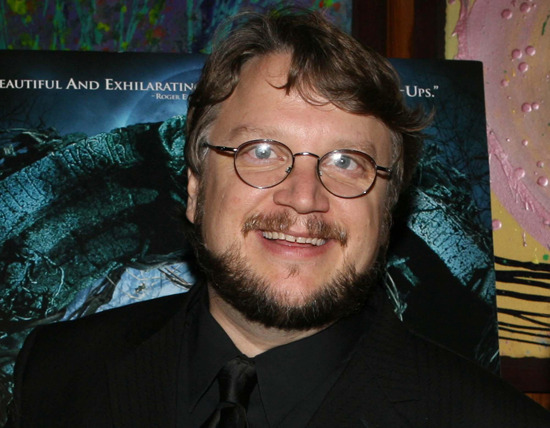 Update: We got part of this wrong earlier — del Toro is not directing. He's only producing and co-writing. Prior to Comic Con he'd said his next directorial project will be announced after the Con, and he repeated that in a statement to Latino Review. Original article follows.
At the tail end of the Tron panel today at Comic Con, surprise guest Guillermo del Toro took the stage to announce his next film: The Haunted Mansion. Jumping off from ideas behind the classic Haunted Mansion ride, GdT will co-write and direct produce a film that revolves, in some part, around the ride's Hat Box Ghost. But this film won't be a continuation of or sequel to the Eddie Murphy movie of the same name. As del Toro said when talking about plans for his new live-action 3D film, "we are not returning Eddie Murphy's calls."
Guillermo del Toro said that the appeal of the film is that the Haunted Mansion can be used as a framework to tell many kinds of stories, but he was relatively explicit about what kind of film he'd be making. "We are not making a comedy," he said. "We are making it into an e-ticket ride. It will be scary and fun, but the scary parts WILL be scary."
Speaking to THR, del Toro said, "(Walt) Disney is one of the creators of some of the scariest images in my childhood. People forget that he not only made sweet images but also images of nightmare. We need to honor that side of the legacy."
Part of the reason GdT is so keen to do this film — when the idea was brought to him he pushed to to the front of his development queue — is that he's long been a fan of the ride. When I'm depressed or when I have a problem, I ride the Haunted Mansion ride to clear my head."