First Look: Darren Aronofsky's Black Swan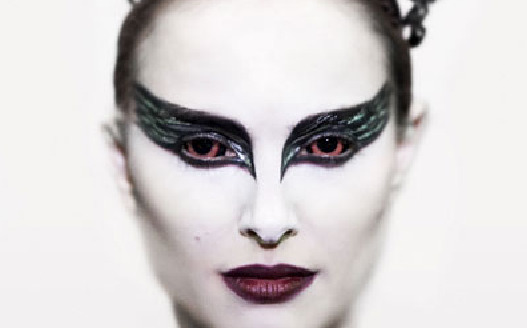 Darren Aronofsky's Black Swan, his much anticipated follow-up to The Wrestler, will be opening the Venice International Film Festival on September 1st, and USA Today has a first look at the film. Hit the jump for a couple more photos and a fairly detailed plot synopsis.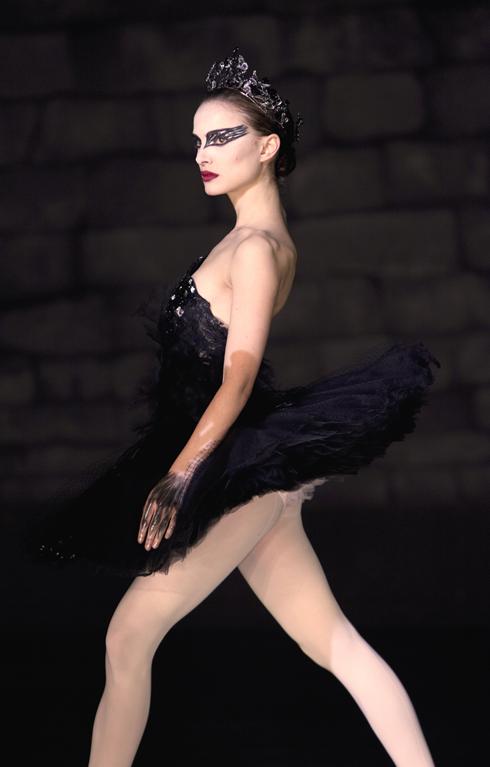 It feels like the last time Portman wore this much make-up was in the Star Wars prequels, but unlike those films, I've heard that she's actually phenomenal in Black Swan. For me, these out-of-context shots promise a visually interesting style that has come to characterize all of Aronofsky's films.
Here's the plot of the film, according to USA Today.
The dark tale with psychological twists stars Natalie Portman as Nina, a technically brilliant ballerina whose life takes some strange turns after being picked as the lead in a New York City production of Swan Lake. Pressures mount as her overbearing mother (Barbara Hershey) pushes her to succeed and her manipulative dance master (Vincent Cassel) commands her to be more seductive and loose in her performance. Complicating matters is the arrival of Lily (Mila Kunis), a sultry dancer who exhibits all the innate ease and sexuality that Nina lacks. Nina begins to fixate on the newcomer as the two forge an unusual relationship.
Make sure to head over to USA Today for the full write-up and a couple more shots.