Movie Posters: Don't Be Afraid Of The Dark Comic-Con Poster, Saw 3D's Eye-Popping One Sheet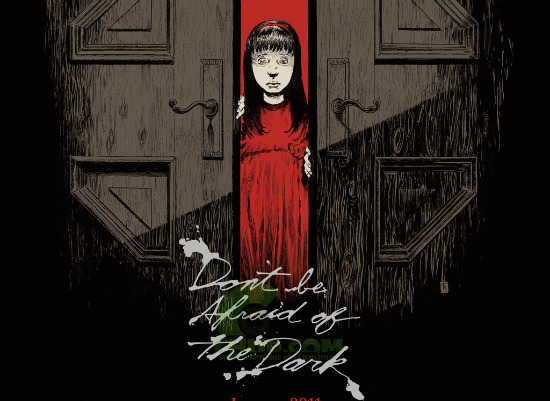 Two new horror movie posters landed today, just in time for the Comic-Con's preview night in San Diego. First up, we have the Comic-Con giveaway poster for newcomer Troy Nixey's Don't Be Afraid of the Dark, which is being produced by Guillermo Del Toro. The poster is an original work of art by Nixey, who is a former comic book artist.
As EW says, the film "centers on a young girl (Bailee Madison) who is set to live with her father (Guy Pearce) and his girlfriend (Katie Holmes) in an old mansion they are renovating. She unwittingly unleashes malevolent creatures that try to destroy her entire family." Disney is releasing the R-rated  film under its now-defunct Miramax banner on January 21, 2011.
Check out the poster after the break, as well as Saw 3D's official one sheet.
You can view a larger version of the poster over at CHUD.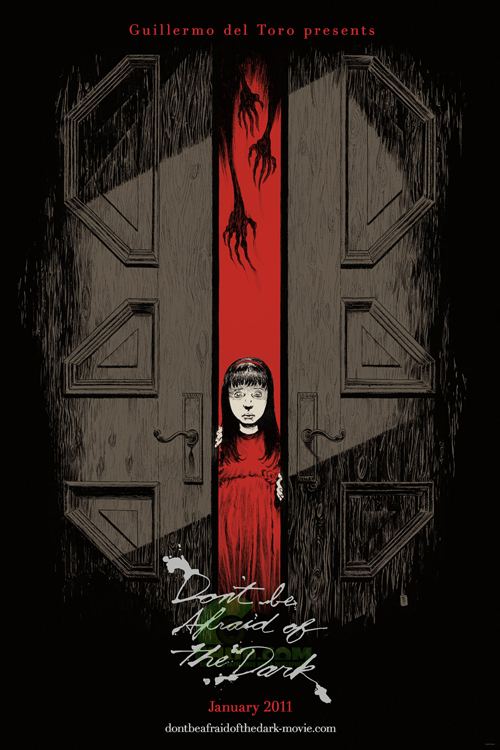 Next up, we have Saw 3D's official poster, which aims to one-up all of the great Saw posters that came before it. Bloody Disgusting has the exclusive motion version of the poster, which really makes the "eye-popping 3D" aspect of the film come alive. You can see a boring old static version of it below.
The film stars Tobin Bell, Cary Elwes, Costas Mandylor, Betsy Russell and Sean Patrick Flannery, and was directed by Kevin Greutert from Marcus Dunstan and Patrick Melton's script. It tells how "a deadly battle rages over Jigsaw's brutal legacy and a group of Jigsaw survivors gathers to seek the support of self-help guru and fellow survivor Bobby Dagen, a man whose own dark secrets unleash a new wave of terror."