The Hangover 2 Reportedly Confirmed To Take Place In Thailand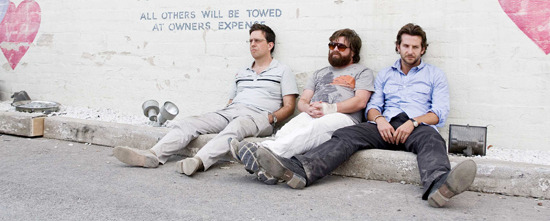 Ever since The Hangover became a runaway hit, we knew there would be a sequel. Very shortly after the film was a hit, talk began that the film might take place in Thailand. Perhaps that began with the film's breakout star Zach Galifianakis, who said, "I think it's going to be in a foreign country, and I think it has to be in an exotic place."
In part, the Thailand talk also came about when we learned that the scuttled Old School sequel, Old School Dos, was intended to take place in Thailand. Might make it easier to pull together the Hangover sequel if some jokes had already been written for another similar Thai-set movie, right? But director Todd Phillips later said the rumor was bunk, putting things back at square one.
Until now, as ComingSoon reports that a source confirms that the film will be shot in Thailand this fall, "with a script that sees the characters from the 2009 hit comedy traveling to Asia." The primary cast of the first film (Ed Helms, Bradley Cooper, and Galifianakis) are signed and will return. There's still time for Phillips or any number of other participants to deny this once again, so we'll see where the talk about the sequel goes in the next few months. As long as the film is as entertaining as the first, it can be shot on the moon, for all I care. Actually, that would be a lot of fun...maybe for a third film.