Daniel Radcliffe And The Woman In Black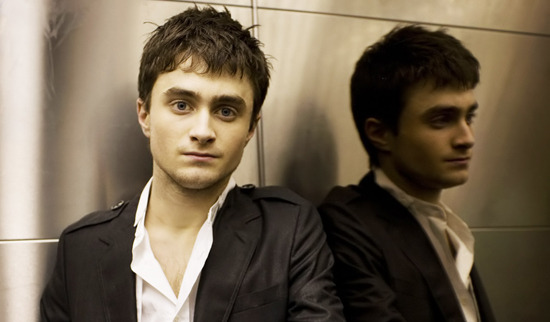 One of the best things about the Harry Potter series of films has been watching Daniel Radcliffe grow into a real actor. With the Potter films all but done, there's no small amount of interest in what Radcliffe will next do on film. He's tapped for the version of All Quiet on the Western Front that might shoot in 2012, but before that he'll take the lead in the 3D Hammer horror film Woman in Black.
This has been rumored for a couple days, and is now confirmed by a variety of sources. According to Variety, Radcliffe will play "young lawyer Arthur Kipps, who is ordered to travel to a remote pocket of Blighty to tend to a deceased client's papers. Kipps soon begins to uncover the ghostly secrets of the house and local village."
James Watkins (Eden Lake) is directing, and Jane Goldman (Stardust, Kick-Ass) is scripting based on the original story by Susan Hill. That's a good talent lineup — the only downside so far is that the film will be shot in 3D. But I suppose that, in the continuing quest for proof that 3D is really a viable addition to the syntax of film, one early proof of the value of 3D would be to have it work really well in an atmospheric ghost story.The Woman in Black should shoot at the end of this year, after which Radcliffe will go back to the stage for a Broadway run in How to Succeed in Business Without Really Trying.
Here's a synopsis of Hill's original tale:
Set on the obligatory English moor, on an isolated causeway, the story has as its hero one Arthur Kipps, an up-and-coming young solicitor who has come north to attend the funeral and settle the estate of Mrs. Alice Drablow of Eel Marsh House.  The routine formalities he anticipates give way to a tumble of events and secrets more sinister and terrifying than any nightmare: the rocking chair in the nursery of the deserted Eel Marsh House, the eerie sound of pony and trap, a child's scream in the fog, and, most dreadfully, and for Kipps most tragically, the woman in black.