Adam McKay Offers The Last Word On Anchorman 2; Step Brothers Sequel Could (Maybe) Happen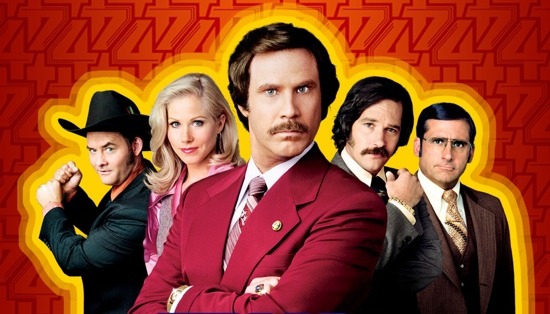 We've talked about the possibility of an Anchorman sequel for quite some time, and early this year it seemed like the film had a chance to see the light of day. But Paramount passed, and now director Adam McKay offers both the final word (more than likely) on the sequel, and teases a detail that might make you mourn it just a little bit more.
McKay told CinemaBlend,
It's not happening, for sure, one-hundred percent. I'll put it to bed. The only way it could come back [would be] in two years, three years, but to line everyone's schedule up and to get everything done, and when it fell apart, to put that back together again your still talking about waiting. If I go do The Boys, that's another two years, year and a half. You don't know what people are doing when I get done with that. It's a lot of work to line it up...But, oh well. Maybe it's for the best. You don't need sequels for everything. It was such a great experience doing that, but let it stand.
And, in general, I agree. 'Let it stand' is a great approach.
Or, I would normally agree, but then McKay told CHUD that the team had pretty great plans for Anchorman 2:
It was a musical...We were going to do four months on Broadway and then jump right into filming.
McKay told CHUD that it was Paramount's profit projections that killed the film, which is too bad. The idea of a sequel has never thrilled me, but doing a musical version (assuming that McKay was serious) is such a balls-out crazy way to prime a sequel that I would have enjoyed seeing it happen. But getting that cast to commit to a stretch of time like that on Broadway? McKay's got to be kidding, at least a little, right? Doesn't really matter, in the long run.
But while talking to CinemaBlend the director emphasized how much he liked seeing Will Ferrell and John C. Reilly working together and wants to see them teamed "in eight or nine comedies together." That could lead to a Step Brothers sequel, but that's still a pretty early proposition. Regardless, McKay and Ferrell have three or four other ideas they're kicking around, so we'll likely see them work together again in the future. As if there was any doubt.