Sci-Fi Short 'The Raven' Lands At Universal; Feature Version May Star Mark Wahlberg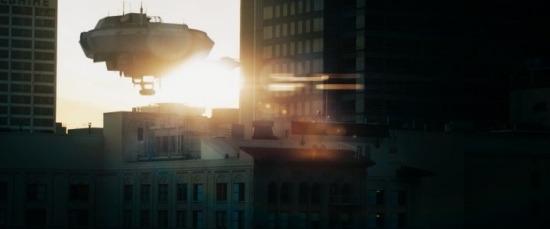 The way that short films have been able to lead to feature deals with studios in the past year is rather stunning. The success of Neill Blomkamp, who went from the short Alive in Joburg to the smash success of District 9, helped pave the way for development deals for the filmmakers behind The Gift, Panic Attack and Pixels, among others.
Now Ricardo de Montreuil, whose short The Raven hit the internet in April, reportedly has a deal at Universal, where he'll expand his short into a feature.
Latino Review says that Mark Wahlberg is in talks to produce and star in the expanded version of The Raven, with Montreuil directing. Justin Marks, who has written a lot of scripts but counts Street Fighter: The Legend of Chun-Li as his only produced feature credit, will write the screenplay.
This is a step forward from where the project was not long ago — initially, LR says, Warner Bros. was thinking of giving the filmmaker a deal, but Wahlberg helped the project land at Universal.
The Raven tells the story of Chris Black, who "possesses a power that could lead to the destruction of the current regime, and they will stop at nothing to destroy him. The chase is on as Chris runs for his life in this sci-fi thriller set in an alternate and futuristic Los Angeles." The film was shot on the RED Camera, shot in downtown Los Angeles, and completed for only $5,000.
As Peter said when we first posted the short, the film does seem to borrow pretty heavily from other established sci-fi, not least from Neill Blomkamp's work. The film's technical chops are impressive, but I hope the feature feels more like its own beast than a collection of influences from big sci-fi stories.