International Movie Trailer: Alejandro Gonzalez Inarritu's Biutiful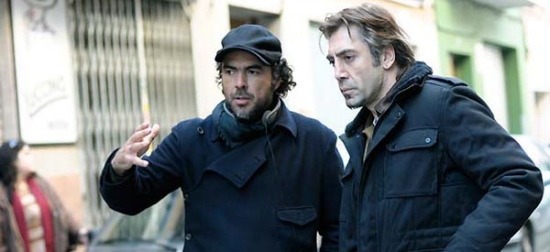 Focus Features has released an international movie trailer for Alejandro Gonzalez Inarritu's (21 Grams, Babel) latest film Biutiful, which stars Javier Bardem (No Country For Old Men) as a man involved in a bunch of illegal dealings who learns that he might be dying of Cancer. He is a single father of two children, dealing with issues of mortality and legacy.  His former wife is a druggie who is not responsible enough to take care of herself, nevermind the children. How will his children live on when he must leave this world? And what does this mean for him? How does a man come to grips with the fact that his time is up. What does he do? How does one make things right.
I screened the film at the 2010 Cannes Film Festival and will tell you that Bardem's performance is masterful, sure to be the subject of the end of the year award nominations, and worth the price of admission alone. Inarritu wrote the script himself, his first stand alone effort after much-publicized break-up with screenwriter Guillermo Arriaga, and you can definitely tell.  Watch the trailer now embedded after the jump. Please leave your thoughts in the comments below.
Thanks to Empire Magazine for premiering the trailer.