Aaron Sorkin To Write And Direct Adaptation Of John Edwards Biography 'The Politician'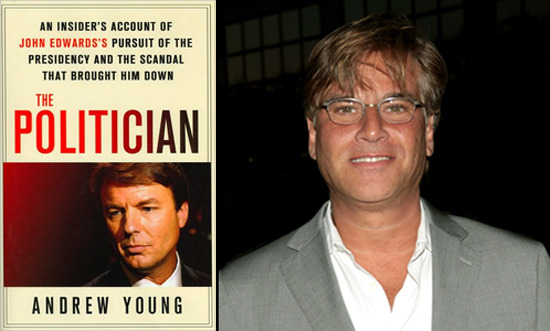 Aaron Sorkin is no stranger to real-life material, political stories, and the topical combination of both. Among his many credits he's known for political television show The West Wing, and recent feature writing credits include The Social Network, Moneyball and Charlie Wilson's War — all features based on real life stories.
Now he's looking to debut as a director with an adaptation of The Politician, which charts the aspirations and downfall of Senator John Edwards, who campaigned for the 2008 Democratic Presidential nomination.
Deadline says Sorkin optioned Andrew Young's book The Policitian: An Insider's Account of John Edwards's Pursuit of the Presidency and the Scandal That Brought Him Down and will write the script and produce the film. Right now there is no studio involved.
Sorkin said,
This is a first hand account of an extraordinary story filled with motivations, decisions and consequences that would have lit Shakespeare up...There is much more to Andrew's book than what has been reported and I am grateful that he's trusting me with it.
It's a good time to make this announcement, with Moneyball finally going before cameras and The Social Network trailer making a huge online splash yesterday.
Don't think the Edwards story and scandal is meaty enough for a film? Refresh yourself on the details of Young's book, via the Amazon description:
Idealistic and ambitious, Andrew Young volunteered for the John Edwards campaign for Senate in 1998 and quickly became the candidate's right hand man. As the senator became a national star, Young's responsibilities grew.  For a decade he was this politician's confidant and he was assured he was 'like family."  In time, however, Young was drawn into a series of questionable assignments that culminated with Edwards asking him to help conceal the Senator's ongoing adultery. Days before the 2008 presidential primaries began, Young gained international notoriety when he told the world that he was the father of a child being carried by a woman named Rielle Hunter, who was actually the senator's mistress. While Young began a life on the run, hiding from the press with his family and alleged mistress, John Edwards continued to pursue the presidency and then the Vice Presidency in the future Obama administration.