Brett Ratner In Talks To Direct Hercules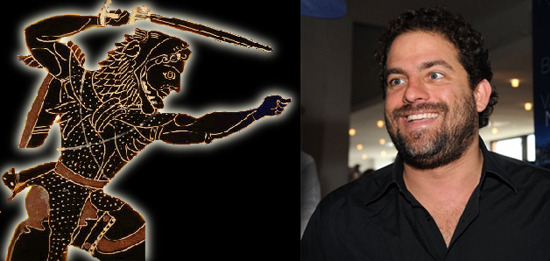 I think quite a few people will be able to get behind this news because, frankly, any time Brett Ratner is attached to a film that you might not care much about in the first place, it's like dodging a bullet. Ratner could have directed The Hobbit (yeah, right) but instead he's in talks to direct a new take on the tale of Hercules.
The LA Times says that Millennium/Nu Image is putting together a film based on Hercules (or Heracles, in the Greek telling) and that after three years of development at the studio Ratner is in talks to direct. That's the same outfit behind Conan, which Ratner was also once attached to. (Marcus Nispel is directing Conan now.)
Hercules has hit screens many, many times in a variety of guises, though his appearances are often drenched in cheese. I won't even pretend to have seen most of the dozens of film incarnations, but I've seen a few and can't think of one that stands out as the definitive telling of the story. (Please chime in with a comment if there is one key version, especially a non-US take.) For many, Disney's version from 1997 probably stands as the key version. That film changed around many details from the core original stories, but Hercules has long been a character whose tale is more subject to bending and twisting than most. Many movies just settle for having a mythological strong guy called Hercules, without bothering to really deal with the underpinnings of the tale.
Will the film try to conform to something like the Jerry Bruckheimer period action epic template, or be a more serious sandal actioner a la the new Conan? At this point we don't know, though Ratner's sensibilities are probably better suited toward the former. Regardless, it'll come back to the same question Conan faced: who do you cast?