Thomas Jane And Jeremy Piven Set For Thriller Directed By Mark Pellington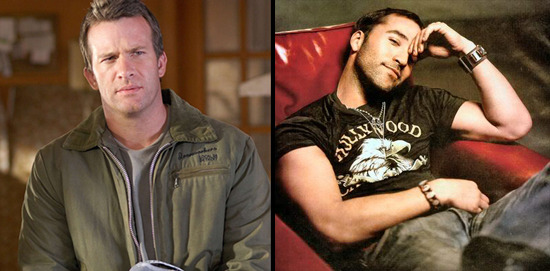 While I went in hopeful, I ended up hating Mark Pellington's last film, Henry Poole is Here. Hated it enough that hearing that the screenwriter, Albert Torres, had been hired to rewrite the live-action Akira adaptation all but killed my scant interest in that project.
But I've heard very good things about Pellington's work on U2 3D (maybe not a surprise, given his music video background) and thought there was potential on display in earlier features like Arlington Road and The Mothman Prophecies. I'd like to see Pellington realize that potential, and wonder if I Melt With You, an 'ensemble thriller' that may now count Thomas Jane and Jeremy Piven among the cast, might be the ticket.
Deadline reports the casting, saying the film will get underway in August, based on a Glenn Porter script that is based on a story by Porter and Pellington. We don't have a lot of detail beyond the genre tag and a super-vague logline saying that it "follows the interconnecting lives of four men."
But Pellington commented on the film and his motivation for making it, in words that raise my level of optimism and interest.
I am 48 and  found a dearth of of films that speak to my life experience...Where is my generation's  version of Cassavetes' Husbands? It is hard to get anything idiosyncratic made for a budget. I have been shooting music videos on small cameras at low cost and wanted to apply it to a film. This is about four guys and deals with mortality, aging and friendhip. It is very dark and very low budget. I have nothing against the larger budget movies I have made. I just want to make movies and doing it this way improves my chances.
Those are big words — Husbands is rarely invoked lightly, but the comments about the restrictions of making larger movies makes me hope that this could turn out to be a step in the right direction for Pellington.