Tron Legacy's Joseph Kosinski To Direct "Bourne-Style" Sci-Fi Thriller Archangels For Ridley Scott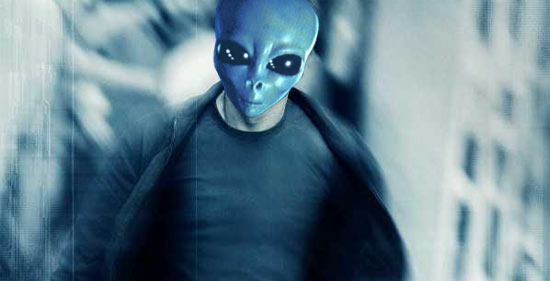 Tron Legacy hasn't even been completed yet, but that's not stopping up-and-coming director Joseph Kosinski from setting in place several new projects to keep him busy when he's done. In addition to his already announced remake of The Black Hole and Oblivion, an adaptation of his graphic novel, he now has Archangels in the works, which is described as "a Bourne-style thriller crossed with alien elements". Learn more after the break.
Heat Vision has the news, which says Ridley Scott and Tony Scott will be producing under Scott Free, their production company. The spec script comes from a new talent named Andrew Will, with the story—which is set in the near future—revolving around an elite force that tracks down aliens who get past Earth's defense system.
So far, the only thing we have to base the directorial abilities of Joseph Kosinski on is his commercial work and the trailer for Tron Legacy. But even that alone proves what a keen visual and aural sense he has, especially when paired with a technologically-advanced, crisp-and-clean futuristic setting. I look forward to seeing him bring those same sensibilities to what will hopefully be another fresh sci-fi outing to follow in the footsteps of District 9 and Moon, rather than just a cheap imitation of Blade Runner. Perhaps we'll get a much clearer impression of just what exactly Kosinski is capable of come Comic-Con next week, where he'll be showing off Tron Legacy and teasing Oblivion.
As for the involvement of Ridley and Tony Scott in this endeavor, it's nice to see them branching out their production company to more varied projects. Over the past 15 years, the only productions they've helped produce outside of their own directorial efforts have been TV shows and a couple of dramas and thrillers, such as In Her Shoes and Red Dragon. Recently though, they've started to steer their energy (or possibly just money) towards films like Cyrus and The A-Team, as well as upcoming features like The Low Dweller, which was featured on 2008's Black List. Hopefully they'll keep it up. With the state Hollywood is in right now, we need as many movies like Cyrus as we can get.
[via Ain't It Cool News]