Zac Efron Sets Up New Workplace Comedy, Will Also Play Anakin Skywalker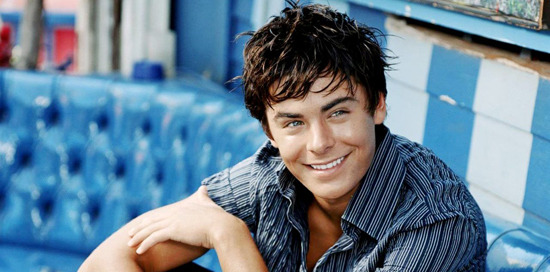 Forget that Taylor Lautner kid; the real teen heartthrob acting breakout may well be Zac Efron, who has lined up a raft of possible projects along several different subject lines. The latest is an untitled workplace comedy set up at Warner Bros.
But first, Efron will play...Anakin Skywalker?
Deadline says that Robot Chicken is prepping a third Star Wars spoof show, and that Anthony Daniels (voice of C3PO) is joining the cast along with Erfon, Donald Glover, Mike Henry and the returning Billy Dee Williams and Ahmed Best, along with the regular cast of Robot Chicken.
Co-creator Seth Green said of this third special, "We're telling more of a linear story this time that covers the series from start to finish." The show will premiere in December.
Meanwhile, that new comedy is one of the first efforts from Efron's production company, which has been christened Ninjas Runnin' Wild Productions. (That's not a typo.) THR says Jason Filardi wrote the current script draft, and that Efron will produce in addition to starring. No director is set at this point, though the trade notes that the production team behind 17 Again is coming together for this comedy, so maybe Burr Steers will end up coming on board as well.
And Efron has at least four other projects brewing:
Art of the Steal, based on the Wired magazine article by Joshua Bearman that follows a thief; Einstein Theory, a time-travel story from Tim Calpin and Kevin Jakubowski; Fire, based on the Brian Michael Bendis graphic novel about a college student recruited to take part in a special CIA training program; and Snabba Cash, a remake of the Swedish thriller directed by Daniel Espinosa.