Early Buzz: Danny Boyle's 127 Hours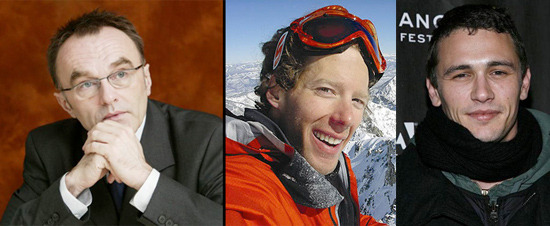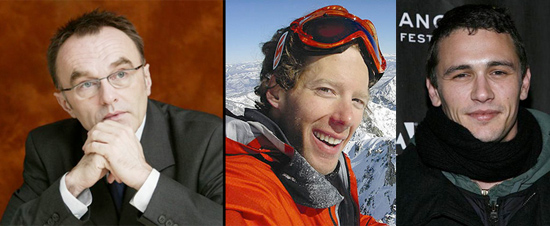 We've got some brief news about Danny Boyle's film 127 Hours, which is in post-production now, and some very good early buzz to deliver. The news is casting-related — thanks to the official film synopsis from Fox Searchlight (reproduced after the break) we know that Clémence Poésy from In Bruges is playing the girlfriend of mountain climber Aaron Ralston (James Franco). Previously, we'd heard that Amber Tamblyn had the role, but she instead plays another hiker.
Beyond that, some reports have surfaced from the first test screening, and they are overwhelmingly positive. Keep in mind that these reports are based on a version of the film that is not finished — the sound, music and FX were are not done, and the edit will almost certainly change — but if the basic impressions can apply to the finished cut, 127 Hours may be a very interesting picture when released this coming winter.
From The Film Stage comes one reaction:
In telling the true story of a climber who is forced to amputate his arm after being trapped for five days, Boyle and James Franco certainly do a lot with a little. The cinematography by Boyle regular Anthony Dod Mantle and Enrique Chediak is beautiful and inventive. The score by Slumdog Millionaire composer A.R Rahman is strong as are a few well selected pop songs. The presence of supporting players is kept to a minimum as Franco aptly commandeers what is essentially a one man movie. The intensity of his situation is tempered by a good sense of humor, including a wonderful reference to Scorsese's The King of Comedy.
A selection of short comments culled from Facebook and IMDB is also available, and they collectively praise the performance of James Franco, the choices made by Danny Boyle and the work of his paired cinematographers. The intensity and claustrophobia of the film come up, as does the fact that Franco holds most of the movie on his own, split between footage that shows him trapped by a boulder, and footage that Franco, as Ralston, "shoots" of himself talking to his camera.
Don't put too much weight on any qualitative analysis of the film at this point, but the early word is certainly encouraging. We've been quite interested in the film since it was announced, and reports suggest that Danny Boyle and his cast and crew may live up to the potential inherent in the story.
The official synopsis:
127 HOURS is the true story of mountain climber Aron Ralston's (James Franco) remarkable adventure to save himself after a fallen boulder crashes on his arm and traps him in an isolated canyon in Utah. Over the next five days Ralston examines his life and survives the elements to finally discover he has the courage and the wherewithal to extricate himself by any means necessary, scale a 65 foot wall and hike over eight miles before he is finally rescued. Throughout his journey, Ralston recalls friends, lovers (Clemence Poesy), family, and the two hikers (Amber Tamblyn and Kate Mara) he met before his accident. Will they be the last two people he ever had the chance to meet? A visceral thrilling story that will take an audience on a never before experienced journey and prove what we can do when we choose life.