Brad Bird And Toy Story 3 Writer Michael Arndt Had Input On Tron Legacy Reshoots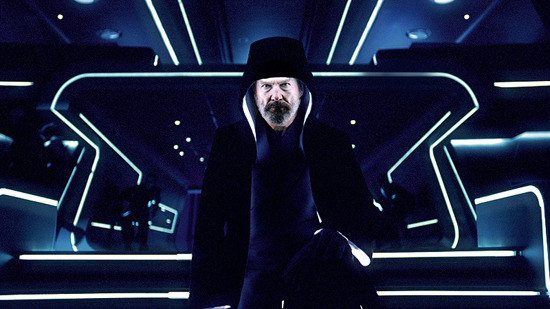 If you liked the idea that David Fincher has seen and given notes on the current cut of Tron Legacy, then you'll love this. There are reports that reshoots for the film took place in June (not a big shock, reshoots being a relatively common way massive films deal with changes and narrative issues) and the new material for the reshoots was written by Brad Bird and Michael Arndt in conjunction with the original writers Edward Kitsis and Adam Horowitz. Cue Pixar fangasm in 3...2..1..
The reason for all this, as EW explains, is that Disney wanted to leverage the serious talent pool it has cultivated. So, in addition to showing Tron Legacy to filmmakers like David Fincher, Disney showed the film to core Pixar staff including John Lasseter, Ed Catmull, Bird and Arndt. The idea was to solicit input on "beefing up the very things that Pixar is so good at: character, emotion, and theme."
Now, there's a big difference between spending a couple of years in the Pixar thinktank working on those issues for a single film, and getting quick input. But a little input could well be better than none.
So, EW reports. Bird and Arndt were hired to write pages for the six-day reshoots, along with the film's original writers. As Sean Bailey, Disney's president of production said,
What I give Joe [Kosinski, director] and the filmmaking team immense credit for, is this was all born out of how do we give the fans the best movie we can. We were very fortunate that Pixar wanted to play a part in it.
The further implication here is that this sort of practice might not be a one time thing, as Disney tries to bring creative talents from Disney, Pixar, Marvel Studios and Dreamworks together to improve films.